Education
List of Universities in Nigeria That Offer Linguistics
LINGUISTICS
College students are exposed to totally different fields in psychology, languages and so on. In addition they study several Languages and linguistic Theories.
Linguistics is a 4 year bachelor's degree program and graduates of Linguistics course have profession opportunities as writers, editors and so on.
To be Admitted into Linguistics course Aspirants are expected to take English Language, Language subjects and every other social science subjects in the annual UTME examination.
They're additionally expected to have a 5 credit pass in WAEC/NECO with subjects including Mathematics, English Language any three subjects.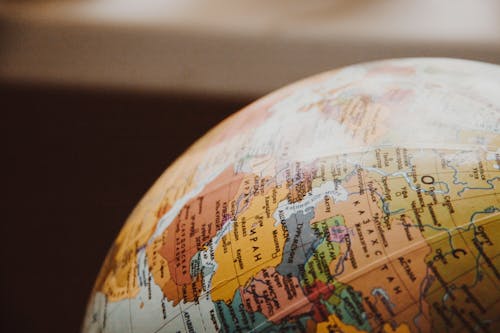 Read also:
List of Universities in Nigeria That Offer Islamic Studies
List of Universities in Nigeria That Offer International Relations
List of Universities in Nigeria That Offer Insurance
List of Universities in Nigeria That Offer Igbo
List of Universities in Nigeria That Offer Human Resource Management
---
29 List of Nigerian Universities That Offer Linguistics
---
Adekunle Ajasin University, Akungba (AAUA)
Afe Babalola University, Ado-Ekiti (ABUAD)
University of Abuja, Gwagwalada (UNIABUJA)
Bayero University (BUK)
Benue State University, Makurdi (BSU)
University of Calabar (UNICAL)
Delta State University, Abraka (DELSU)
Ebonyi State University, Abakaliki (EBSU)
Ekiti State University (EKSU)
Eastern Palm University, Ogboko (EPU)
Federal University, Ndufu Alike, Ikwo (AE-FUNAI)
Federal University, Oye-Ekiti (FUOYE)
Fountain University, Osogbo (FUO)
University of Ibadan (UI)
Igbinedion University, Okada (IUO)
University of Ilorin (UNILORIN)
Imo State University, Owerri (IMSU)
University of Jos (UNIJOS)
Kaduna State University (KASU)
Kwara State University, Ilorin (KWASU)
Ibrahim Badamasi Babangida University, Lapai (IBBU)
University of Maiduguri (UNIMAID)
Obafemi Awolowo University (OAU)
Olabisi Onabanjo University (OOU)
Usmanu Dan Fodio University (UDUSOK)
Osun State University, Osogbo (UNIOSUN)
Nnamdi Azikiwe University, Akwa (UNIZIK)
University of Nigeria, Nsukka (UNN)
University of Uyo (UNIUYO)
---
Federal, State and Private Universities in Nigeria That Offer Linguistics as a Course of Study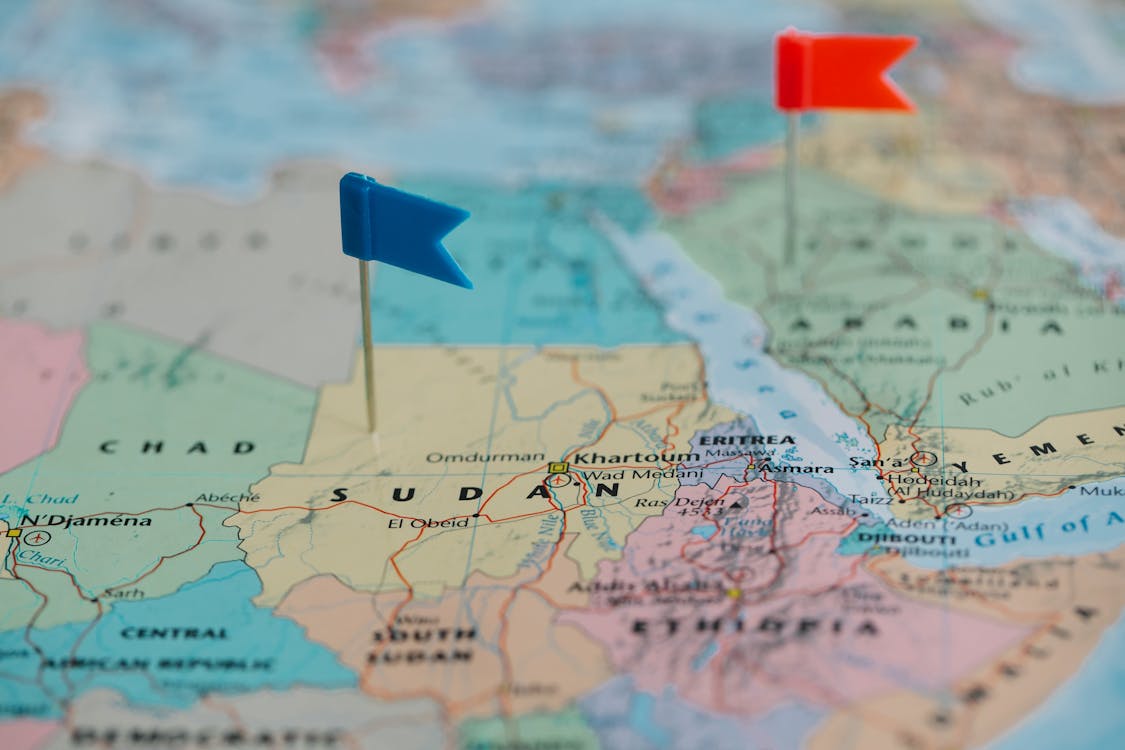 ---
Adekunle Ajasin University, Akungba (AAUA)
Adekunle Ajasin University is a State College positioned at Akungba-Akoko, Ondo State, Nigeria and established in 1999 | Official Web site: aaua.edu.ng
---
Afe Babalola University, Ado-Ekiti (ABUAD)
Afe Babalola University is a Non-public College positioned at Ado-Ekiti, Ekiti State, Nigeria and established in 2009 | Official Web site: abuad.edu.ng
---
University of Abuja, Gwagwalada (UNIABUJA)
University of Abuja is a Federal College positioned at Gwagwalada Abuja in Federal Capital Territory State, Nigeria and established in 1988 | Official Web site: uniabuja.edu.ng
---
Bayero University (BUK)
Bayero University is a Federal College positioned at BUK, alongside new web site Bayero college Kano, Kano State, Nigeria and established in 1975 | Official Web site: buk.edu.ng
---
Benue State University, Makurdi (BSU)
Benue State University is a State University positioned at Gboko Highway, Walmayo, Makurdi in Benue State, Nigeria and established in 1992 | Official Web site: bsum.edu.ng
---
University of Calabar (UNICAL)
University of Calabar is a Federal University positioned at Eta Agbo Highway Calabar in Cross River State, Nigeria and established in 1975 | Official Web site: unical.edu.ng
---
Delta State University, Abraka (DELSU)
Delta State University is a State College positioned at Abraka in Delta State, Nigeria and established in 1992 | Official Web site: delsu.edu.ng
---
Ebonyi State University, Abakaliki (EBSU)
Ebonyi State University is a State College positioned at Enugu-Abakaliki Rd, Ntezi Abba, Abakaliki in Ebonyi State, Nigeria and established in 2000 | Official Web site: ebsu.edu.ng
---
Ekiti State University (EKSU)
Ekiti State University is a State College positioned at Iworoko street, Ado-Ekiti in Ekiti State, Nigeria and established in 1982 | Official Web site: eksu.edu.ng
---
Eastern Palm University, Ogboko (EPU)
Eastern Palm University is a State College positioned at Ogboko, Ideato South LGA, Orlu in Imo State, Nigeria and established in 2016 | Official Web site: epu.edu.ng
---
Federal University, Ndufu Alike, Ikwo (AE-FUNAI)
Also know as Alex Ekwueme College, Ndufu-Alike is a Federal College positioned at Ikwo in Ebonyi State, Nigeria and established in 2011 | Official Web site: funai.edu.ng
---
Federal University, Oye-Ekiti (FUOYE)
Federal University, Oye-Ekiti is a Federal College positioned at Km 3 Oye – Afao Highway in Ekiti State, Nigeria and established in 2011 | Official Web site: fuoye.edu.ng
---
Fountain University, Osogbo (FUO)
Fountain University is a Private College positioned at Opp. Olomola Hospital, Alongside Agric Settlement Highway, Oke-Osun, Osogbo in Osun State, Nigeria and established in 2007 | Official Web site: fuo.edu.ng
---
University of Ibadan (UI)
University of Ibadan is a Federal College positioned at Ibadan in Oyo State, Nigeria and established in 1948 | Official Web site: ui.edu.ng
---
Igbinedion University, Okada (IUO)
Igbinedion University is a Non-public College positioned at Mission Highway Okada in Edo State, Nigeria and established in 1999 | Official Web site: iuokada.edu.ng
---
University of Ilorin (UNILORIN)
University of Ilorin is a Federal College positioned at Illorin in Kwara State, Nigeria and established in 1975 | Official Web site: unilorin.edu.ng
---
Imo State University, Owerri (IMSU)
Imo State University is a State College positioned at Owerri in Imo State, Nigeria and established in 1992 | Official Web site: imsu.edu.ng
---
University of Jos (UNIJOS)
University of Jos is a Federal University positioned at Jos in Plateau State, Nigeria and established in 1975 | Official Web site: unijos.edu.ng
---
Kaduna State University (KASU)
Kaduna State University is a State University positioned at Kaduna in Kaduna State, Nigeria and established in 2004 | Official Web site: kasu.edu.ng
---
Kwara State University, Ilorin (KWASU)
Kwara State University is a State University positioned at Secretariat, Zango Ilorin in Kwara State, Nigeria and established in 2009 | Official Web site: kwasu.edu.ng
---
Ibrahim Badamasi Babangida University, Lapai (IBBU)
Ibrahim Badamasi Babangida University is a State University positioned at Lapai in Niger State, Nigeria and established in 2005 | Official Web site: ibbu.edu.ng
---
University of Maiduguri (UNIMAID)
University of Maiduguri is a Federal University located at Bama Highway Maiduguri in Borno State, Nigeria and established in 1975 | Official Web site: unimaid.edu.ng
UNIMAID gives Linguistics with choices in:
Kanuri
French
Fulfulde
English
Arabic (Fulfulde, English and Arabic)
---
Obafemi Awolowo University (OAU)
Obafemi Awolowo University is a Federal University positioned at Ile-Ife in Osun State, Nigeria and established in 1962 | Official Web site: oauife.edu.ng
---
Olabisi Onabanjo University (OOU)
Adamawa State University is a State University positioned at Mubi in Adamawa State, Nigeria and established in 1982 | Official Web site: oouagoiwoye.edu.ng
---
Usmanu Dan Fodio University (UDUSOK)
Usmanu Dan Fodio University is a Federal University positioned at Sokoto in Sokoto State, Nigeria and established in 1975 | Official Web site: udusok.edu.ng
---
Osun State University, Osogbo (UNIOSUN)
Osun State University is a State University positioned at Oke Baale; PMB 4494 Oshogbo in Osun State, Nigeria and established in 2006 | Official Web site: uniosun.edu.ng
---
Nnamdi Azikiwe University, Akwa (UNIZIK)
Nnamdi Azikiwe College is a Federal College positioned at Awka in Anambra State, Nigeria and established in 1992 | Official Web site: unizik.edu.ng
---
University of Nigeria, Nsukka (UNN)
University of Nigeria, Nsukka is a Federal College positioned at Innovation Centre, College of Nigeria Nsukka in Enugu State, Nigeria and established in 1960 | Official Web site: unn.edu.ng
---
University of Uyo (UNIUYO)
University of Uyo is a Federal University positioned at Uyo in Akwa Ibom State, Nigeria and established in 1991 | Official Web site: uniuyo.edu.ng
Other Posts:
List of Universities in Nigeria That Offer Hospitality and Tourism Management
List of Universities in Nigeria That Offer Home Economics
List of Universities in Nigeria That Offer History
List of Universities in Nigeria That Offer Hausa
List of Universities in Nigeria That Offer French
List of Universities in Nigeria That Offer Fine Arts
List of Universities in Nigeria That Offer Entrepreneurship
List of Universities in Nigeria That Offer English Language
List of Universities in Nigeria That Offer Economics
List of Universities in Nigeria That Offer Demography and Social Statistics