Education
List of Universities in Nigeria That Offer Mechatronics Engineering
MECHATRONICS ENGINEERING
In Mechatronics Engineering, undergraduates are exposed to different concepts and ideas about different machines and mechanical methods, from 100 level they're tutored on design and interpret designs of those systems.
People interested in studying Mechatronics Engineering ought to take interest in Technical drawing from secondary school, they need to even be comfortable with mathematics and physics as many ideas taught in these subjects would be helpful throughout their course of study.
Mechatronics Engineering is a 5 year bachelor's diploma program and graduates of this course have profession opportunities as Mechanical Engineers.
To be Admitted into Mechatronics Engineering Aspirants are anticipated to take English Language, Mathematics, Chemistry and Physics within the annual UTME examination.
They're additionally anticipated to have a 5 credit pass in WAEC/NECO with subjects including Mathematics, English Language, Physics, Chemistry and One other Science Subject.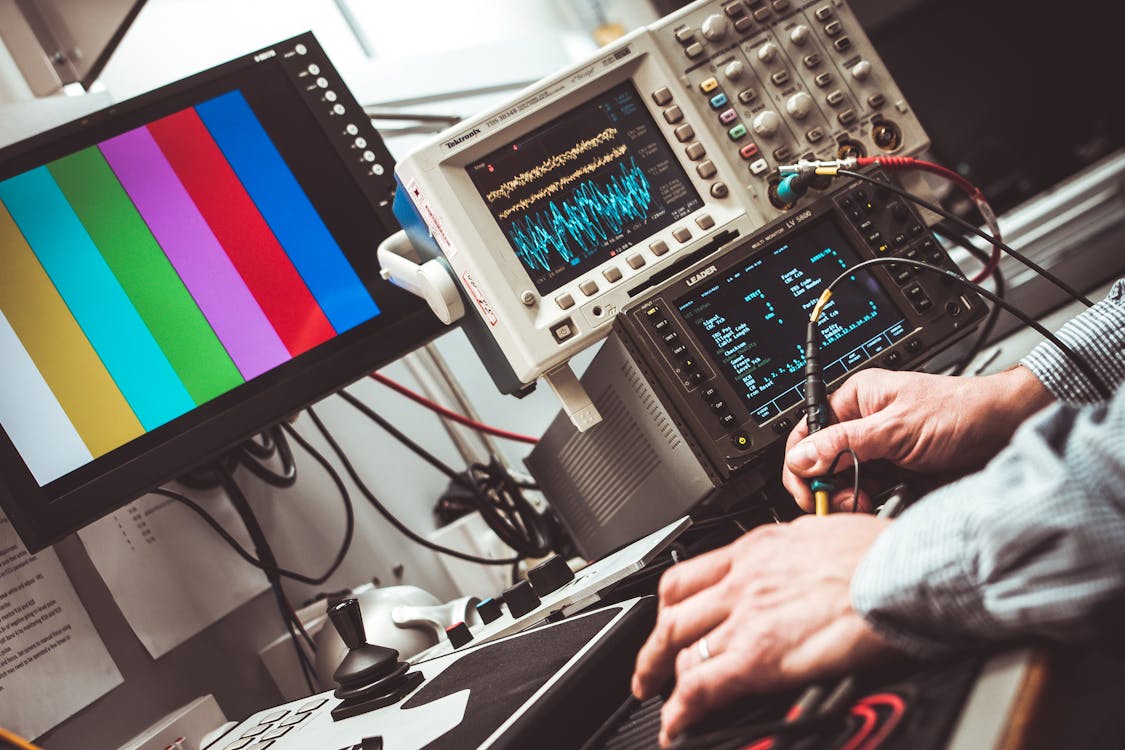 Read also:
List of Universities in Nigeria That Offer Mechanical Engineering
List of Universities in Nigeria That Offer Information Communication Engineering
List of Universities in Nigeria That Offer Industrial and Production Engineering
List of Universities in Nigeria That Offer Food Science and Engineering
List of Universities in Nigeria That Offer Electrical Engineering
---
17 List of Nigerian Universities That Offer Mechatronics Engineering
---
Ahmadu Bello University, Zaria (ABU)
Afe Babalola University, Ado-Ekiti (ABUAD)
Achievers University, Owo (AC)
Air Force Institute Of Technology, Kadunna (AFIT)
Bayero University (BUK)
University of Benin (UNIBEN)
Bells University of Technology, Otta (BUT)
Bowen University, Iwo (BU)
Federal University, Ndufu Alike, Ikwo (AE-FUNAI)
Federal University, Otuoke (FUOTUOKE)
Federal University, Oye-Ekiti (FUOYE)
Federal University of Agriculture, Abeokuta (FUNAAB)
Federal University of Technology, Owerri (FUTO)
Kano University of Science and Technology (KUST)
Federal University of Technology, Minna (FUTMINNA)
Oyo State Technical University, Ibadan (TECH-U)
University of Port Harcourt (UNIPORT)
---
Federal, State and Private Universities in Nigeria That Offer Mechatronics Engineering as a Course
---

Ahmadu Bello University, Zaria (ABU)
Ahmadu Bello University is a Federal College positioned at Samaru, a suburb of Zaria in Kaduna State, Nigeria and established in 1962 | Official Web site: abu.edu.ng
---
Afe Babalola University, Ado-Ekiti (ABUAD)
Afe Babalola University is a Private College located at Ado-Ekiti, Ekiti State, Nigeria and established in 2009 | Official Web site: abuad.edu.ng
---
Achievers University, Owo (AC)
Achievers University is a Non-public College positioned at KM 1 ldasen/Uteh Highway, Owo, Ondo State, Nigeria and established in 2007 | Official Web site: achievers.edu.ng
---
Air Force Institute Of Technology, Kadunna (AFIT)
Air Force Institute Of Technology, Kadunna (AFIT) is a Federal College positioned at Nigerian Air Pressure Base, Hayan Banki, Kaduna State, Nigeria and was established in 2018. | Official Web site: afit.edu.ng
---
Bayero University (BUK)
Bayero University is a Federal University positioned at BUK, alongside new website Bayero college Kano, Kano State, Nigeria and established in 1975 | Official Web site: buk.edu.ng
---
University of Benin (UNIBEN)
University of Benin is a Federal University positioned at Ugbowo Campus Benin Metropolis in Edo State, Nigeria and established in 1970 | Official Web site: uniben.edu.ng
---
Bells University of Technology, Otta (BUT)
Bells University of Technology is a Private University positioned at Idiroko Rd, Benja Village, Ota in Ogun State, Nigeria and established in 2005 | Official Web site: bellsuniversity.edu.ng
---
Bowen University, Iwo (BU)
Bowen University is a Private University positioned at Iwo Native Authorities in Osun State, Nigeria and established in 2001 | Official Web site: bowen.edu.ng
---
Federal University, Ndufu Alike, Ikwo (AE-FUNAI)
Also know as Alex Ekwueme University, Ndufu-Alike is a Federal College positioned at Ikwo in Ebonyi State, Nigeria and established in 2011 | Official Web site: funai.edu.ng
---
Federal University, Otuoke (FUOTUOKE)
Federal University, Otuoke is a Federal College positioned at Otuoke in Bayelsa State, Nigeria and established in 2011 | Official Web site: fuotuoke.edu.ng
---
Federal University, Oye-Ekiti (FUOYE)
Federal University, Oye-Ekiti is a Federal University positioned at Km 3 Oye – Afao Highway in Ekiti State, Nigeria and established in 2011 | Official Web site: fuoye.edu.ng
---
Federal University of Agriculture, Abeokuta (FUNAAB)
Federal University of Agriculture, Abeokuta is a Federal College positioned at Abeokuta in Ogun State, Nigeria and established in 1988 | Official Web site: unaab.edu.ng
---
Federal University of Technology, Owerri (FUTO)
Federal University of Technology, Owerri is a Federal University positioned at Owerri in Imo State, Nigeria and established in 1980 | Official Web site: futo.edu.ng
---
Kano University of Science and Technology (KUST)
Kano University of Science and Technology is a State College positioned at Wudil in Kano State, Nigeria and established in 2000 | Official Web site: kust.edu.ng
---
Federal University of Technology, Minna (FUTMINNA)
Federal University of Technology, Minna is a Federal University positioned at Principal Campus, Gidan Kwanu, Alongside Minna – Bida Highway in Niger State, Nigeria and established in 1982 | Official Web site: futminna.edu.ng
---
Oyo State Technical University, Ibadan (TECH-U)
Oyo State Technical University, Ibadan (TECH-U) is a State University positioned at KM 15, Ibadan-Lagos Expressway, Ibadan, Nigeria and The College was established in 2012. | Official Web site: tech-u.edu.ng
---
University of Port Harcourt (UNIPORT)
University of Port Harcourt is a Federal University positioned at East/West Highway, Choba Port Harcourt in Rivers State, Nigeria and established in 1975 | Official Web site: uniport.edu.ng
Other Posts:
List of Universities in Nigeria That Offer Computer Engineering
List of Universities in Nigeria That Offer Civil Engineering
List of Universities in Nigeria That Offer Chemical Engineering
List of Universities in Nigeria That Offer Biomedical Engineering
Universities in Nigeria That Offer Water Resources Management And Agrometerorology
List of Universities in Nigeria That Offer Soil Science
List of Universities in Nigeria That Offer Plant Science
List of Universities in Nigeria That Offer Forestry
List of Universities in Nigeria That Offer Food Science and Technology
List of Universities in Nigeria That Offer Fisheries