Education
List of Universities in Nigeria That Offer Business Administration
BUSINESS ADMINISTRATION
Students study the daily issues involved in managing an Organization or Business.
Business Administration is vital for companies to measure their performance and know how they are doing compared to their competitors. Business Administration teaches students how to do just that.
They also learn how to have good communication and skills in offices and how to maintain responsibility in a Business environment.
Business Administration is a Four year bachelor's degree program and graduates of this course have career opportunities as Business Administrators, Budget analysts etc.
To be Admitted into Business Administration Aspirants are expected to take English Language, Economics and any two other social science subjects in the annual UTME examination.
They are also expected to have a 5 credit pass in WAEC/NECO with subjects including Mathematics, English Language, Economics and also any two of Accountig, Commerce, Geography.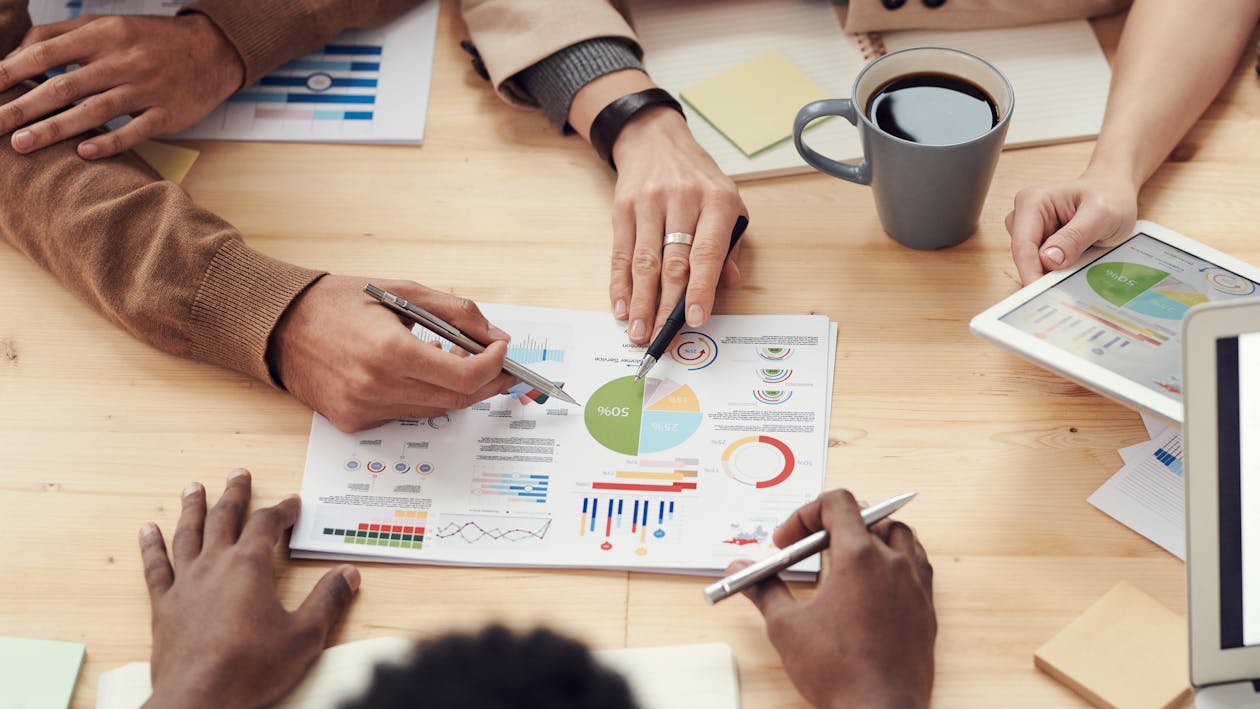 Read also:
List of Universities in Nigeria That Offer Banking and Finance
List of Universities in Nigeria That Offer Arabic
List of Universities in Nigeria That Offer Accounting
List of Universities in Nigeria That Offer Veterinary medicine
List of Universities in Nigeria That Offer Public Health Technology
---
117 List of Nigerian Universities That Supply Business Administration
---
Adekunle Ajasin University, Akungba (AAUA)
Ambrose Alli University, Ekpoma (AAU)
Afe Babalola University, Ado-Ekiti (ABUAD)
Abia State University, Uturu (ABSU)
Achievers University, Owo (AC)
Adamawa State University, Mubi (ADSU)
Air Force Institute Of Technology, Kadunna (AFIT)
Anchor University Ayobo, Lagos
Arthur Jarvis University, Akpoyubo
Ajayi Crowther University, Ibadan (ACU)
Akwa Ibom State University, Ikot Akpaden (AKSU)
Al-Hikmah University, Illorin (AHU)
Al-Qalam University, Katsina (AUK)
Atiba University, Oyo
Augustine University, Ilara (AUI)
Adeleke University, Ede (AUE)
Babcock University, Ilishan-Remo (BU)
Bells University of Technology, Otta (BUT)
University of Benin (UNIBEN)
ECWA Bingham University, New Karu (BU)
Benson Idahosa University, Benin City (BIU)
Bornu State University, Maiduguri (BOSU)
Bowen University, Iwo (BU)
Caleb University, Lagos (CUI)
Clifford University, Owerrinta
Crawford University, Igbesa (CU)
Crownhill University, Eiyenkorin (CHU)
Chrisland University, Owode
Christopher University, Mowe (UNICHRIS)
Coal City University (CCU)
Crescent University (CUAB)
Ahmadu Bello University, Zaria (ABU)
University of Abuja, Gwagwalada (UNIABUJA)
Adamawa State University, Mubi (ADSU)
Admiralty University, Ibusa (ADUN)
Bauchi State University, Gadau (BASUG)
Bayero University (BUK)
University of Benin (UNIBEN)
Chukwuemeka Odumegwu Ojukwu University, Uli (COOU)
Covenant University, Ota (CU)
Crescent University (CU)
Cross River State University of Technology (CRUTECH)
Delta State University, Abraka (DELSU)
Dominican University, Ibadan (DU)
Elizade University, Ilara-Mokin
Edwin Clark University, Kaigbodo (ECU)
Ekiti State University (EKSU)
Eastern Palm University, Ogboko (EPU)
Federal University, Dutse (FUD)
Federal University, Birnin Kebbi (FUBK)
Federal University Gashua (FUGASHUA)
Federal University, Gusau (FUGUS)
Federal University, Ndufu Alike, Ikwo (AE-FUNAI)
Federal University, Otuoke (FUOTUOKE)
Fountain University, Osogbo (FUO)
Gregory University, Uturu (GUU)
Gombe State University (GSU)
Godfrey Okoye University (GOUNI)
University of Ilorin (UNILORIN)
Joseph Ayo Babalola University (JABU)
Hallmark University, Ijebu-Itele
Kaduna State University (KASU)
Koladaisi University, Ibadan (KU)
Kogi State University, Anyigba (KSU)
Kwara State University, Ilorin (KWASU)
Landmark University (LU)
Ibrahim Badamasi Babangida University, Lapai (IBBU)
Legacy University, Okija
Michael and Cecilia Ibru University (MCIU)
Mountain Top University (MTU)
Yusuf Maitama Sule University
Novena University, Ogume
Nile University of Nigeria (NTUN)
Chukwuemeka Odumegwu Ojukwu University, Uli (COOU)
Oduduwa University, Ipetumodu (OUI)
Pan-Atlantic University (PAU)
Redeemer's University, Nigeria (RUN)
Renaissance University, Agbani (RNU)
Ritman University, Ikot Ekpene
Salem University, Lokoja Kogi State
Samuel Adegboyega University (SAU)
Spiritan University, Nneochi (SUN)
Skyline University, kano
Summit University, Offa
Tansian University, Oba
Taraba State University, Jalingo (TASU)
Michael Okpara University of Agriculture, Umudike (MOUAU)
Umaru Musa Yar'adua University Katsina (UMYU)
University of Africa Toru Orua, Bayelsa State (UAT)
Hezekiah University, Umudi (UNIHEZ)
Kings University, Ode Omu (UNIKINGS)
Veritas University, Abuja (VUNA)
Western Delta University, Oghara (WDU)
Wesley University of Science and Technology (WUSTO)
Yobe State University, Damaturu (YSU)
Ekiti State University (EKSU)
Elizade University (EU)
Enugu State University of Science and Technology (ESUT)
Federal University, Kashere (FUKASHERE)
Federal University, Oye-Ekiti (FUOYE)
Federal University, Wukari (FUWUKARI)
University of Jos (UNIJOS)
Kwararafa University, Wukari
University of Lagos (UNILAG)
Lead City University, Ibadan (LCU)
University of Maiduguri (UNIMAID)
Mcpherson University, Seriki Sotayo, Ajebo (MCU)
University of Mkar (UNIMKAR)
Nasarawa State University, Keffi (NSUK)
Obong University, Obong Ntak
Olabisi Onabanjo University (OOU)
Paul University, Awka Anambra
Usmanu Dan Fodio University (UDUSOK)
Michael Okpara University of Agriculture, Umudike (MOUAU)
Osun State University, Osogbo (UNIOSUN)
Nnamdi Azikiwe University, Akwa (UNIZIK)
Wellspring University, Evbuobanosa
---
Federal, State and Private Universities in Nigeria That Offer Business Administration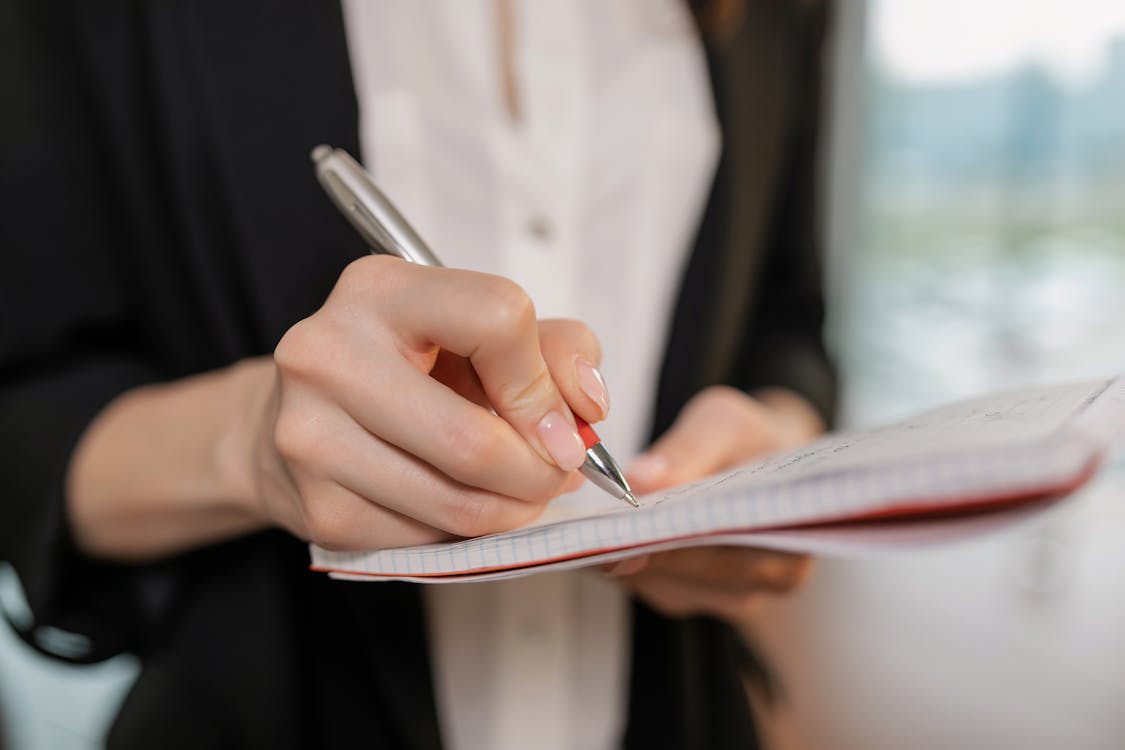 Adekunle Ajasin University, Akungba (AAUA)
Adekunle Ajasin University is a State College situated at Akungba-Akoko, Ondo State, Nigeria and established in 1999 | Official Web site: aaua.edu.ng
---
Ambrose Alli University, Ekpoma (AAU)
Ambrose Alli University is a State College situated at Ekpoma, Edo State, Nigeria and established in 1980 | Official Web site: aauekpoma.edu.ng
---
Afe Babalola University, Ado-Ekiti (ABUAD)
Afe Babalola University is a Non-public College situated at Ado-Ekiti, Ekiti State, Nigeria and established in 2009 | Official Web site: abuad.edu.ng
---
Abia State University, Uturu (ABSU)
Abia State University is a State College situated at Uturu, Abia State, Nigeria and established in 1981 | Official Web site: abiastateuniversity.edu.ng
---
Achievers University, Owo (AC)
Achievers University is a Private College situated at KM 1 ldasen/Uteh Street, Owo, Ondo State, Nigeria and established in 2007 | Official Web site: achievers.edu.ng
---
Adamawa State University, Mubi (ADSU)
Adamawa State University is a State College situated at Mubi in Adamawa State, Nigeria and established in 2001 | Official Web site: adsu.edu.ng
---
Air Force Institute Of Technology, Kadunna (AFIT)
Air Force Institute Of Technology, Kadunna (AFIT) is a Federal College situated at Nigerian Air Power Base, Hayan Banki, Kaduna State, Nigeria and was established in 2018. | Official Web site: afit.edu.ng
---
Anchor University Ayobo, Lagos
Anchor University is a State University situated at Ayobo Street, Ipaja, Lagos, Nigeria and established in 2016 | Official Web site: aul.edu.ng
---
Arthur Jarvis University, Akpoyubo
Arthur Jarvis University is a Private University situated at Akpabuyo, Calabar, Cross River State, Nigeria and established in 2016 | Official Web site: arthurjarvisuniversity.edu.ng
---
Ajayi Crowther University, Ibadan (ACU)
Ajayi Crowther University is a Private College situated on the Ibadan-Oyo-Ilorin street in Atiba Local Government Area (LGA) of Oyo State, Nigeria and established in 2005 | Official Web site: acu.edu.ng
---
Akwa Ibom State University, Ikot Akpaden (AKSU)
Akwa Ibom State University is a State College situated at Ikot Akpaden, Mkpat Enin LGA, Nigeria and established in 2010 | Official Web site: aksu.edu.ng
---
Al-Hikmah University, Illorin (AHU)
Al-Hikmah University is a Private College situated at Adewole Housing Property alongside Adeta Street, Ilorin, Kwara State, Nigeria and established in 2005 | Official Web site: alhikmah.edu.ng
---
Al-Qalam College, Katsina (AUK)
Al-Qalam University is a Private College situated at Dutsin-Ma Street, Katsina State, Nigeria and established in 2005 | Official Web site: auk.edu.ng
---
Atiba University, Oyo
Atiba University is a Private College situated at Reverse A.U.D Main Faculty Alagbon, Owode Oyo – Iseyin Street, Oyo, Nigeria and established in 2017 | Official Web site: atibauniversity.edu.ng
---
Augustine University, Ilara (AUI)
Augustine University is a Private College situated at Igbonla Street, Epe in Lagos State, Nigeria and established in 2015 | Official Web site: augustineuniversity.edu.ng/
---
Adeleke University, Ede (AUE)
Adeleke University is a Private College situated at Loogun-Ogberin Street, Ede, Osun State, Nigeria and established in 2011 | Official Web site: adelekeuniversity.edu.ng
---
Babcock University, Ilishan-Remo (BU)
Adamawa State University is a State College situated at Mubi in Adamawa State, Nigeria and established in 1999 | Official Web site: babcock.edu.ng
---
Bells University of Technology, Otta (BUT)
Bells University of Technology is a Private College situated at Idiroko Rd, Benja Village, Ota in Ogun State, Nigeria and established in 2005 | Official Web site: bellsuniversity.edu.ng
---
University of Benin (UNIBEN)
University of Benin is a Federal University situated at Ugbowo Campus Benin City in Edo State, Nigeria and established in 1970 | Official Web site: uniben.edu.ng
---
ECWA Bingham University, New Karu (BU)
Bingham University is a Private College situated at KM 26 Abuja-Keffi Expressway Kodope, Karu, Nasarawa State, Nigeria and established in 2005 | Official Web site: binghamuni.edu.ng
---
Benson Idahosa University, Benin City (BIU)
Benson Idahosa University is a Private College situated at College Method, Off Higher, Adesuwa Rd, GRA, Benin Metropolis, Nigeria and established in 2002 | Official Web site: biu.edu.ng/
---
Bornu State University, Maiduguri (BOSU)
Bornu State University, Maiduguri (BOSU) is a State College situated at Maiduguri, Borno State, Nigeria and was established in 2016 | Official Web site: bosu.edu.ng
---
Bowen University, Iwo (BU)
Bowen University is a Private University situated at Iwo Local Government in Osun State, Nigeria and established in 2001 | Official Web site: bowen.edu.ng
---
Caleb University, Lagos (CUI)
Caleb University is a Private University situated at Ikorodu-Itoikin-Ijebu-Ode Street, Imota in Lagos State, Nigeria and established in 2007 | Official Web site: calebuniversity.edu.ng
---
Clifford University, Owerrinta
Clifford University is a Private College situated at Owerrinta, (Ihie Campus), off Okpuala Ngwa junction, Isiala-Ngwa North LGA, Abia State, Nigeria and established in 2016 | Official Web site: clifforduni.edu.ng
---
Crawford University, Igbesa (CU)
Crawford University is a Private College situated at Abule ijesha 100001, Lagos State, Nigeria and established in 2005 | Official Web site: crawforduniversity.edu.ng
---
Crownhill University, Eiyenkorin (CHU)
Crownhill University is a Non-public College situated at Ballah Street, Eiyenkorin, Ilorin, Kwara State, Nigeria and established in 2016 | Official Web site: crownhilluniversity.edu.ng
---
Chrisland University, Owode
Chrisland University is a Private College situated at Ajebo Street after FMC, Abeokuta, Ogun state, Nigeria and established in 2015 | Official Web site: chrislanduniversity.edu.ng
---
Christopher University, Mowe (UNICHRIS)
Christopher University is a Private College situated at Lagos Ibadan Expressway, Ibokun Aro, Mowe in Lagos State, Nigeria and established in 2015 | Official Web site: christopheruniversity.edu.ng
---
Coal City University (CCU)
Coal City University is a Non-public College situated at Achi St, Independence Structure, Enugu State, Nigeria and established in 2016 | Official Web site: ccu.edu.ng
---
Crescent University (CUAB)
Crescent University is a Private College situated at KM. 5, Lafenwa, Abeokuta-Idofa Street, Abeokuta, Ogun State, Nigeria and established in 2005 | Official Web site: crescent-university.edu.ng
---
Ahmadu Bello University, Zaria (ABU)
Ahmadu Bello University is a Federal College situated at Samaru, a suburb of Zaria in Kaduna State, Nigeria and established in 1962 | Official Web site: abu.edu.ng
---
University of Abuja, Gwagwalada (UNIABUJA)
University of Abuja is a Federal University situated at Gwagwalada Abuja in Federal Capital Territory State, Nigeria and established in 1988 | Official Web site: uniabuja.edu.ng
---
Adamawa State University, Mubi (ADSU)
Adamawa State University is a State College situated at Mubi in Adamawa State, Nigeria and established in 2001 | Official Web site: adsu.edu.ng
---
Admiralty University, Ibusa (ADUN)
Admiralty University, Ibusa (ADUN) is a Private College situated at Ibusa, Delta State and established in 2017 | Official Web site: adun.edu.ng
---
Bauchi State University, Gadau (BASUG)
Bauchi State University is a State College situated at Gadau in Bauchi State, Nigeria and established in 2011 | Official Web site: basug.edu.ng
---
Bayero University (BUK)
Bayero University is a Federal College situated at BUK, alongside new web site Bayero college Kano, Kano State, Nigeria and established in 1975 | Official Web site: buk.edu.ng
---
University of Benin (UNIBEN)
University of Benin is a Federal College situated at Ugbowo Campus Benin Metropolis in Edo State, Nigeria and established in 1970 | Official Web site: uniben.edu.ng
---
Chukwuemeka Odumegwu Ojukwu University, Uli (COOU)
Chukwuemeka Odumegwu Ojukwu University is a State College situated at Ulli in Anambra State, Nigeria and established in 2000 | Official Web site: coou.edu.ng
---
Covenant University, Ota (CU)
Covenant University is a Private College situated at KM. 10 Idiroko Street, Canaan Land, Ota, Ogun State, Nigeria and established in 2002 | Official Web site: covenantuniversity.edu.ng
---
Crescent University (CU)
Crescent University is a Private College situated at KM. 5, Lafenwa, Abeokuta-Idofa Street, Abeokuta, Ogun State, Nigeria and established in 2005 | Official Web site: crescent-university.edu.ng
---
Cross River State University of Technology (CRUTECH)
Cross River State University of Technology is a State College situated at Ekpo Abasi St, Edibe Edibe, Calabar, Akwa Ibom State, Nigeria and established in 2004 | Official Web site: crutech.edu.ng
---
Delta State University, Abraka (DELSU)
Delta State University is a State University situated at Abraka in Delta State, Nigeria and established in 1992 | Official Web site: delsu.edu.ng
---
Dominican University, Ibadan (DU)
Dominican College is a Private University situated at Ibadan, Samonda Campus, Plot 10A Instructional Structure, Samonda, Ibadan, Oyo State, Nigeria and established in 2016 | Official Web site: dui.edu.ng
---
Elizade University, Ilara-Mokin
Elizade University is a Private College situated at Ilara-Mokin in Ondo State, Nigeria and established in 2012 | Official Web site: elizadeuniversity.edu.ng
---
Edwin Clark University, Kaigbodo (ECU)
Edwin Clark University is a Private College situated at Burutu, 332109, Kiagbodo in Delta State, Nigeria and established in 2015 | Official Web site: edwinclarkuniversity.edu.ng
---
Ekiti State University (EKSU)
Ekiti State University is a State College situated at Iworoko street, Ado-Ekiti in Ekiti State, Nigeria and established in 1982 | Official Web site: eksu.edu.ng
---
Eastern Palm University, Ogboko (EPU)
Eastern Palm University is a State College situated at Ogboko, Ideato South LGA, Orlu in Imo State, Nigeria and established in 2016 | Official Web site: epu.edu.ng
---
Federal University, Dutse (FUD)
Federal University of Dutse is a Federal University situated at  Ibrahim Aliyu Method Bye-Move in Dutse State, Nigeria and established in 2011 | Official Web site: fud.edu.ng
---
Federal University, Birnin Kebbi (FUBK)
Federal University, Birnin Kebbi is a Federal University situated at Jega Rd, Kalgo, Birnin Kebbi in Kebbi State, Nigeria and established in 2013 | Official Web site: fubk.edu.ng
---
Federal University Gashua (FUGASHUA)
Federal University, Gashua is a Federal University situated at Sabon Gari, Nguru-Gashua-Damasak Street; PMB 1005 Gashua in Yobe State, Nigeria and established in 2013 | Official Web site: fugashua.edu.ng
---
Federal College, Gusau (FUGUS)
Federal College, Gusau is a Federal College situated at Zaria Street, Gusau in Zamfara State, Nigeria and established in 2013 | Official Web site: fugusau.edu.ng
---
Federal University, Ndufu Alike, Ikwo (AE-FUNAI)
Also know as Alex Ekwueme College, Ndufu-Alike is a Federal College situated at Ikwo in Ebonyi State, Nigeria and established in 2011 | Official Web site: funai.edu.ng
---
Federal University, Otuoke (FUOTUOKE)
Federal University, Otuoke is a Federal University situated at Otuoke in Bayelsa State, Nigeria and established in 2011 | Official Web site: fuotuoke.edu.ng
---
Fountain University, Osogbo (FUO)
Fountain University is a Private College situated at Opp. Olomola Hospital, Alongside Agric Settlement Street, Oke-Osun, Osogbo in Osun State, Nigeria and established in 2007 | Official Web site: fuo.edu.ng
---
Gregory University, Uturu (GUU)
Gregory University is a Private College situated at Uturu in Abia State, Nigeria and established in 2012 | Official Web site: gregoryuniversity.com
---
Gombe State University (GSU)
Gombe State University is a State University situated at Tudun Wada Quarters Gombe in Gombe State, Nigeria and established in 2004 | Official Web site: gsu.edu.ng
---
Godfrey Okoye University (GOUNI)
Godfrey Okoye University is a Private University situated at Ugwuomu-Nike in Enugu State, Nigeria and established in 2009 | Official Web site: gouni.edu.ng
GOUNI presents Business Administration with choices in
Management
Advertising and marketing
Public Administration
---
University of Ilorin (UNILORIN)
University of Ilorin is a Federal College situated at Illorin in Kwara State, Nigeria and established in 1975 | Official Web site: unilorin.edu.ng
---
Joseph Ayo Babalola University (JABU)
Joseph Ayo Babalola University is a Private College situated at Alongside Ilesa-Akure Categorical Street Ikeji-Arakeji in Osun State, Nigeria and established in 2006 | Official Web site: jabu.edu.ng
---
Hallmark University, Ijebu-Itele
Hallmark University is a Private College situated at Km 65, Shagamu-Ore Expressway Ijebu-Itele in Ogun State, Nigeria and established in 2015 | Official Web site: hallmark.edu.ng
---
Kaduna State University (KASU)
Kaduna State University is a State University situated at Kaduna in Kaduna State, Nigeria and established in 2004 | Official Web site: kasu.edu.ng
---
Koladaisi University, Ibadan (KU)
Koladaisi University is a Private College situated at Km 18, Ibadan-Oyo Categorical Street Ibadan in Oyo State, Nigeria and established in 2016 | Official Web site: koladaisiuniversity.edu.ng
---
Kogi State University, Anyigba (KSU)
Kogi State University is a State College situated at Anyigba in Kogi State, Nigeria and established in 1999 | Official Web site: ksu.edu.ng
---
Kwara State University, Ilorin (KWASU)
Kwara State University is a State University situated at Secretariat, Zango Ilorin in Kwara State, Nigeria and established in 2009 | Official Web site: kwasu.edu.ng
---
Landmark University (LU)
Landmark University is a Private College situated at Km four Ipetu,Omu Aran Street; PMB 1001 Omu-Aran in Adamawa State, Nigeria and established in 2011 | Official Web site: lmu.edu.ng
---
Ibrahim Badamasi Babangida University, Lapai (IBBU)
Ibrahim Badamasi Babangida University is a State University situated at Lapai in Niger State, Nigeria and established in 2005 | Official Web site: ibbu.edu.ng
---
Legacy University, Okija
Legacy University is a Private College situated at Onitsha-Owerri Expr. Method Okija in Anambra State, Nigeria and established in 2016 | Official Web site: legacyuniversity.edu.ng
---
Michael and Cecilia Ibru University (MCIU)
Michael and Cecilia Ibru University is a State College situated at Ibru Village, Agbarha – Otor, Ughelli North, Delta State, Nigeria and established in 2015 | Official Web site: mciu.edu.ng
---
Mountain Top University (MTU)
Mountain Top University is a Non-public College situated at Km 12, Lagos-Ibadan Expressway Makogi Oba (population vary in Ogun State, Nigeria and established in 2015 | Official Web site: mtu.edu.ng
---
Yusuf Maitama Sule University
Yusuf Maitama Sule University is a Private College situated at Kofar Ruwa Street, Kofar Nassarawa in Kano State, Nigeria and established in 1934 | Official Web site: nwu.edu.ng
---
Novena University, Ogume
Novena University is a Private College situated at Kwale Ogume in Delta State, Nigeria and established in 2005 | Official Web site: novenauniversity.edu.ng
---
Nile University of Nigeria (NTUN)
Nile University of Nigeria is a Private College situated at Plot 681, Cadastral Zone C 00, Research & Institution Area, Jabi Airport Bypass Abuja in Federal Capital Territory, Nigeria and established in 2009 | Official Web site: ntnu.edu.ng
---
Chukwuemeka Odumegwu Ojukwu University, Uli (COOU)
Chukwuemeka Odumegwu Ojukwu University is a State University located at Ulli in Anambra State, Nigeria and established in 2000 | Official Web site: coou.edu.ng
---
Oduduwa University, Ipetumodu (OUI)
Oduduwa University is a Private College situated at Ile Ife in Osun State, Nigeria and established in 2009 | Official Web site: oduduwauniversity.edu.ng
---
Pan-Atlantic University (PAU)
Pan-Atlantic University is a Private College situated at Lekki-Epe Expressway, Ibeju-Lekki in Lagos State, Nigeria and established in 2002 | Official Web site: pau.edu.ng
---
Redeemer's University, Nigeria (RUN)
Redeemer's University of Nigeria is a Private College situated at Km 46 Lagos – Ibadan Expressway, PO Field 7914 Mowe in Ogun State, Nigeria and established in 2005 | Official Web site: run.edu.ng
---
Renaissance University, Agbani (RNU)
Renaissance University is a Private College situated at Non-public Mailbox 01183 Enugu in Enugu State, Nigeria and established in 2005 | Official Web site: rnu.edu.ng
---
Ritman University, Ikot Ekpene
Ritman University is a Private College situated at 104B Umuahia Street Ikot Ekpene in Akwa Ibom State, Nigeria and established in 2015 | Official Web site: ritmanuniversity.edu.ng
---
Salem University, Lokoja Kogi State
Salem University is a Private College situated at Lokoja in Kogi State, Nigeria and established in 2007 | Official Web site: salemuniversity.edu.ng
---
Samuel Adegboyega University (SAU)
Samuel Adegboyega University is a Private College situated at Ehor-Ogwa Street Ogwa in Edo State, Nigeria and established in 2011 | Official Web site: sau.edu.ng
---
Spiritan University, Nneochi (SUN)
Spiritan University is a Private College situated at Umunneochi in Abia State, Nigeria and established in 2017 | Official Web site: spiritanuniversity.edu.ng
---
Skyline University, kano
Skyline University is a Private College situated at No. 2 Zaria Street Reverse Kano Line Bus cease Kano in Adamawa State, Nigeria and established in 2018 | Official Web site: solar.edu.ng
---
Summit University, Offa
Summit University is a Private College situated at Dr. Tunji Olagunju Avenue (Irra Street); Offa in Kwara State, Nigeria and established in 2015 | Official Web site: summituniversity.edu.ng
---
Tansian University, Oba
Tansian University is a Private College situated at Enugu – Onitsha Street Umunya in Anambra State, Nigeria and established in 2007 | Official Web site: tansianuniversity.edu.ng
---
Taraba State University, Jalingo (TASU)
Taraba State University is a State College situated at Jalingo in Taraba State, Nigeria and established in 2008 | Official Web site: tsuniversity.edu.ng
---
Michael Okpara University of Agriculture, Umudike (MOUAU)
Michael Okpara University of Agriculture is a Federal College situated at Non-public Mailbox 7267 Umuahia in Abia State, Nigeria and established in 1992 | Official Web site: mouau.edu.ng
---
Umaru Musa Yar'adua University Katsina (UMYU)
Umaru Musa Yar'adua University is a State College situated at Dutsinma Street Katsina in Katsina State, Nigeria and established in 2006 | Official Web site: umyu.edu.ng
---
University of Africa Toru Orua, Bayelsa State (UAT)
University of Africa Toru Orua, Bayelsa State is a State College situated at Sagbama LGA Toru-Orua in Bayelsa State, Nigeria and established in 2016 | Official Web site: uat.edu.ng/public/
---
Hezekiah University, Umudi (UNIHEZ)
Hezekiah University is a Private College situated at Umudi in Imo State, Nigeria and established in 2015 | Official Web site: hezekiah.edu.ng
---
Kings University, Ode Omu (UNIKINGS)
Kings University is a Private College situated at Ode-Omu in Osun State, Nigeria and established in 2015 | Official Web site: kingsuniversity.edu.ng
---
Veritas University, Abuja (VUNA)
Veritas College is a Non-public College situated at Plot 1, Block 1, By City Planning Method, 4th Avenue, Gwarinpa Abuja Abuja  in Federal Capital Territory, Nigeria and established in 2007 | Official Web site: veritas.edu.ng
---
Western Delta University, Oghara (WDU)
Western Delta University is a Private College situated at Oghara in Delta State, Nigeria and established in 2007 | Official Web site: wdu.edu.ng
---
Wesley University of Science and Technology (WUSTO)
Wesley University of Science and Technology is a Non-public College situated at Ondo Metropolis in Ondo State, Nigeria and established in 2007 | Official Web site: wusto.edu.ng
---
Yobe State University, Damaturu (YSU)
Yobe State University is a State College situated at Km 7, Gujba Street; PMB 1144 Damaturu in Yobe State, Nigeria and established in 2006 | Official Web site: ysu.edu.ng
---
Ekiti State University (EKSU)
Ekiti State University is a State University situated at Iworoko street, Ado-Ekiti in Ekiti State, Nigeria and established in 1982 | Official Web site: eksu.edu.ng
---
Elizade University (EU)
Elizade University is a Private College situated at Ilara-Mokin in Ondo State, Nigeria and established in 2012 | Official Web site: elizadeuniversity.edu.ng
---
Enugu State University of Science and Technology (ESUT)
Enugu State University of Science and Technology is a State College situated at Agbani in Enugu State, Nigeria and established in 1982 | Official Web site: esut.edu.ng
---
Federal University, Kashere (FUKASHERE)
Federal University, Kashere is a Federal University situated at Kashere in Gombe State, Nigeria and established in 2011 | Official Web site: fukashere.edu.ng
---
Federal University, Oye-Ekiti (FUOYE)
Federal University, Oye-Ekiti is a Federal College situated at Km 3 Oye – Afao Street in Ekiti State, Nigeria and established in 2011 | Official Web site: fuoye.edu.ng
---
Federal University, Wukari (FUWUKARI)
Federal University, Wukari is a Federal College situated at katsina-Ala Street, Wukari in Taraba State, Nigeria and established in 2011 | Official Web site: fuwukari.edu.ng
---
University of Jos (UNIJOS)
University of Jos is a Federal College situated at Jos in Plateau State, Nigeria and established in 1975 | Official Web site: unijos.edu.ng
---
Kwararafa University, Wukari
Kwararafa University is a Private College situated at Km 7, Jalingo Street Wukari in Taraba State, Nigeria and established in 2005 | Official Web site: kwararafauniversity.edu.ng
---
University of Lagos (UNILAG)
University of Lagos is a Federal College situated at Akoka, Yaba Lagos in Lagos State, Nigeria and established in 1962 | Official Web site: unilag.edu.ng
---
Lead City University, Ibadan (LCU)
Lead City University is a Non-public College situated at No. 1 Oba Otudeko Street Toll Gate Space Ibadan in Oyo State, Nigeria and established in 2005 | Official Web site: lcu.edu.ng
---
University of Maiduguri (UNIMAID)
University of Maiduguri is a Federal College situated at Bama Street Maiduguri in Borno State, Nigeria and established in 1975 | Official Web site: unimaid.edu.ng
---
Mcpherson University, Seriki Sotayo, Ajebo (MCU)
Mcpherson University is a Private College situated at Km 96, Lagos Ibadan Expressway Seriki-Sotayo in Ogun State, Nigeria and established in 2012 | Official Web site: mcu.edu.ng
---
University of Mkar (UNIMKAR)
University of Mkar is a Private College situated at Mkar in Benue State, Nigeria and established in 2005 | Official Web site: unimkar.edu.ng
---
Nasarawa State University, Keffi (NSUK)
Nasarawa State College is a State College situated at Keffi in Nasarawa State, Nigeria and established in 2002 | Official Web site: nsuk.edu.ng
---
Obong University, Obong Ntak
Obong University is a Private College situated at Godswill Akpabio Method Obong Ntak in Akwa Ibom State, Nigeria and established in 2007 | Official Web site: obonguniversity.internet
---
Olabisi Onabanjo University (OOU)
Adamawa State University is a State University situated at Mubi in Adamawa State, Nigeria and established in 1982 | Official Web site: oouagoiwoye.edu.ng
---
Paul University, Awka Anambra
Paul University is a Private College situated at 1 Nnamdi Azikiwe Avenue; PMB 6074 Awka in Anambra State, Nigeria and established in 2009 | Official Web site: pauluniversity.edu.ng
---
Usmanu Dan Fodio University (UDUSOK)
Usmanu Dan Fodio College is a Federal College situated at Sokoto in Sokoto State, Nigeria and established in 1975 | Official Web site: udusok.edu.ng
---
Michael Okpara University of Agriculture, Umudike (MOUAU)
Michael Okpara University of Agriculture is a Federal College situated at Non-public Mailbox 7267 Umuahia in Abia State, Nigeria and established in 1992 | Official Web site: mouau.edu.ng
---
Osun State University, Osogbo (UNIOSUN)
Osun State University is a State College situated at Oke Baale; PMB 4494 Oshogbo in Osun State, Nigeria and established in 2006 | Official Web site: uniosun.edu.ng
---
Nnamdi Azikiwe University, Akwa (UNIZIK)
Nnamdi Azikiwe University is a Federal College situated at Awka in Anambra State, Nigeria and established in 1992 | Official Web site: unizik.edu.ng
---
Wellspring University, Evbuobanosa
Wellspring University is a Private College situated at Irhirhi Street, off Airport Street Benin Metropolis in Edo State, Nigeria and established in 2009 | Official Web site: wellspringuniversity.internet
Other Posts:
List of Universities in Nigeria That Offer Physiology
List of Universities in Nigeria That Offer Pharmacy
List of Universities in Nigeria That Offer Nursing
List of Universities in Nigeria That Offer Medicine & Surgery
List of Universities in Nigeria That Offer Medical Laboratory Technology/Science
List of Universities in Nigeria That Offer Human Nutrition and Dietetics
List of Universities in Nigeria That Offer Biochemistry
List of Universities in Nigeria That Offer Anatomy
List of Universities in Nigeria That Offer Petroleum Engineering
List of Universities in Nigeria That Offer System Engineering