Education
List of Universities in Nigeria That Offer Electrical Engineering
ELECTRICAL ENGINEERING
There's a lot to learn on electrical energy and power because there are so many issues in Nigeria that have to be solved along that line, this course attempts to proffer solution to those issues by exposing college students to different concepts in Electrical energy and Electronic devices.
The course involves an lot of calculations so people who need to study this course ought to be comfortable with mathematics and physics from secondary school as subjects taught on this subject would be revisited within the course of their study.
Students are additionally expected to engage in lab work throughout the course of their study. Graduates of this course have profession opportunities as Electrical Engineers. Electrical engineering is a 5 year course.
To be Admitted into this Electrical Engineering course Aspirants are expected to take English Language, The subject of study and two related topics within the annual UTME examinatio.
They're also expected to have a 5 credit pass in WAEC/NECO with topics including Mathematics, English Language, the topic of study and three relevant subjects.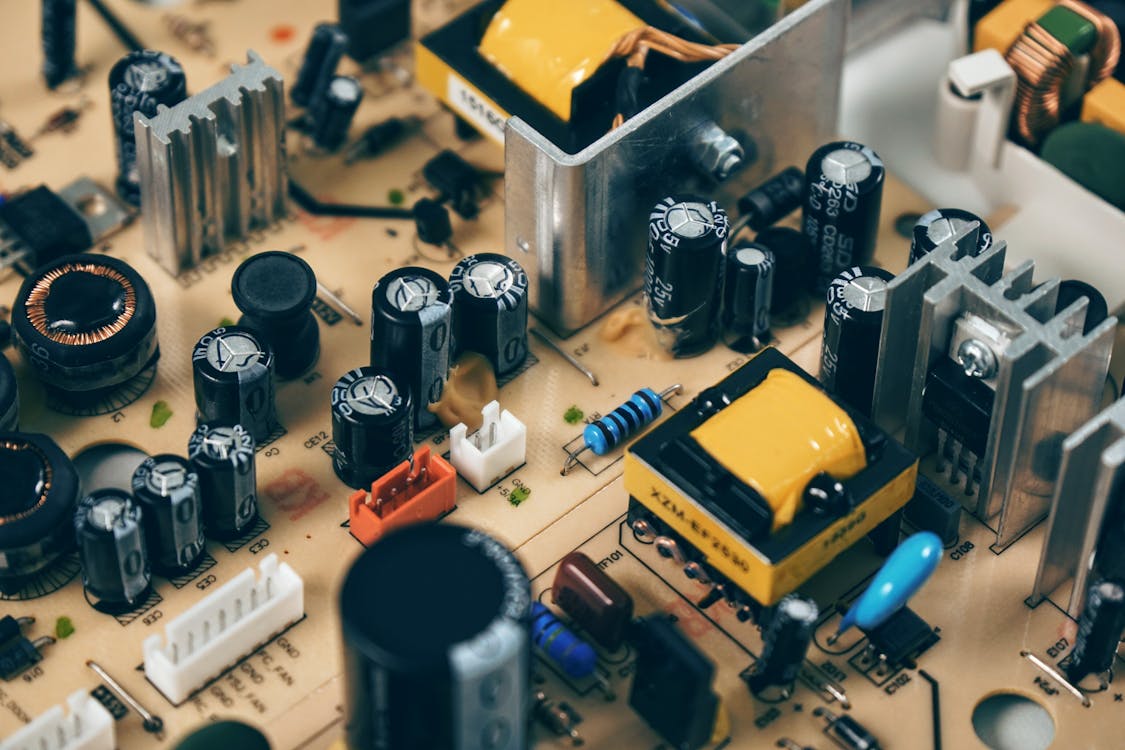 Read also:
List of Universities in Nigeria That Offer Computer Engineering
List of Universities in Nigeria That Offer Civil Engineering
List of Universities in Nigeria That Offer Chemical Engineering
List of Universities in Nigeria That Offer Biomedical Engineering
Universities in Nigeria That Offer Water Resources Management And Agrometerorology
---
11 List of Nigerian Universities That Offer Electrical Engineering
---
Ahmadu Bello University, Zaria (ABU)
University of Abuja, Gwagwalada (UNIABUJA)
Bayero University (BUK)
Kebbi State University of Science and Technology (KSUST)
Kano University of Science and Technology (KUST)
Nigerian Maritime University (NMU)
Niger Delta University, Yenagoa (NDU)
University of Port Harcourt (UNIPORT)
Rivers State University (RSU)
Nnamdi Azikiwe University, Akwa (UNIZIK)
University of Nigeria, Nsukka (UNN)
---

Federal, State and Private Universities in Nigeria That Offer Electrical Engineering as a Course
---
Ahmadu Bello University, Zaria (ABU)
Ahmadu Bello University is a Federal University located at Samaru, a suburb of Zaria in Kaduna State, Nigeria and established in 1962 | Official Web site: abu.edu.ng
---
University of Abuja, Gwagwalada (UNIABUJA)
University of Abuja is a Federal University situated at Gwagwalada Abuja in Federal Capital Territory State, Nigeria and established in 1988 | Official Web site: uniabuja.edu.ng
---
Bayero University (BUK)
Bayero University is a Federal University situated at BUK, alongside new site Bayero university Kano, Kano State, Nigeria and established in 1975 | Official Web site: buk.edu.ng
---
Kebbi State University of Science and Technology (KSUST)
Kebbi State University of Science and Technology is a State University situated at Alongside Sokoto Street, PO Field 1144 Aliero in Kebbi State, Nigeria and established in 2006 | Official Web site: ksusta.edu.ng
---
Kano University of Science and Technology (KUST)
Kano University of Science and Expertise is a State College situated at Wudil in Kano State, Nigeria and established in 2000 | Official Web site: kust.edu.ng
---
Nigerian Maritime University (NMU)
Nigerian Maritime University is a Federal University situated at Okerenkoko in Delta State, Nigeria and established in 2018 | Official Web site: nmu.edu.ng
---
Niger Delta University, Yenagoa (NDU)
Niger Delta University is a Federal University situated at Wilberforce Island in Bayelsa State, Nigeria and established in 2000 | Official Web site: ndu.edu.ng
---
University of Port Harcourt (UNIPORT)
University of Port Harcourt is a Federal University situated at East/West Street, Choba Port Harcourt in Rivers State, Nigeria and established in 1975 | Official Web site: uniport.edu.ng
---
Rivers State University (RSU)
Rivers State University is a State University situated at Personal Mailbox 5080, Nkpoku Oroworukwo Port Harcourt in Rivers State, Nigeria and established in 1980 Origins date again to 1972 | Official Web site: rsu.edu.ng
---
Nnamdi Azikiwe University, Akwa (UNIZIK)
Nnamdi Azikiwe University is a Federal University situated at Awka in Anambra State, Nigeria and established in 1992 | Official Web site: unizik.edu.ng
---
University of Nigeria, Nsukka (UNN)
University of Nigeria, Nsukka is a Federal University located at Innovation Centre, College of Nigeria Nsukka in Enugu State, Nigeria and established in 1960 | Official Web site: unn.edu.ng
Other Posts:
List of Universities in Nigeria That Offer Soil Science
List of Universities in Nigeria That Offer Plant Science
List of Universities in Nigeria That Offer Forestry
List of Universities in Nigeria That Offer Food Science and Technology
List of Universities in Nigeria That Offer Fisheries
List of Universities in Nigeria That Offer Crop Science
List of Universities in Nigeria That Offer Crop Production
List of Universities in Nigeria That Offer Animal Science
List of Universities in Nigeria That Offer Animal Production
Fully Funded Scholarship at Hansen Summer Institute in USA 2023
Fully Funded SEARCA Joint Scholarship at Universiti Putra Malaysia 2023