Education
List of Universities in Nigeria That Offer Philosophy
PHILOSOPHY
Some Individuals are naturally inquisitive, they wish to know why things are the way they are and why folks Hold certain beliefs. They ask questions like "Is there God?", "Why do people behave certain beliefs?" and so forth.
Philosophy course helps these people answer a few of these questions, the course exposes college students to questions and points about different disciplines in the world.
Additionally they discover ways to construct Arguments and within the process learn problem solving by way of Logical Thinking.
Read also:
List of Universities in Nigeria That Offer Performing Arts
List of Universities in Nigeria That Offer Peace and Conflict Resolution
---
Philosophy is a 4 year bachelor's diploma program and graduates of this course have career opportunities as lectures in Philosophy throughout different Universities in Nigeria.
To be Admitted into Philosophy course Aspirants are expected to take English Language and any three subjects in the annual UTME examination.
They're also expected to have a 5 credit pass in WAEC/NECO with subjects including Mathematics, English Language, any three subjects.
42 List of Nigerian Universities That Offer Philosophy
---
Ambrose Alli University, Ekpoma (AAU)
Adekunle Ajasin University, Akungba (AAUA)
University of Abuja, Gwagwalada (UNIABUJA)
Akwa Ibom State University, Ikot Akpaden (AKSU)
Augustine University, Ilara (AUI)
University of Benin (UNIBEN)
ECWA Bingham University, New Karu (BU)
Bowen University, Iwo (BU)
Benue State University, Makurdi (BSU)
University of Calabar (UNICAL)
Claretian University of Nigeria, Nekede,
Chukwuemeka Odumegwu Ojukwu University, Uli (COOU)
Delta State University, Abraka (DELSU)
Dominican University, Ibadan (DU)
Ebonyi State University, Abakaliki (EBSU)
Ekiti State University (EKSU)
Eastern Palm University, Ogboko (EPU)
Evangel University, Akaeze (EVANGEL)
Federal University, Lafia (FULAFIA)
Federal University, Ndufu Alike, Ikwo (AE-FUNAI)
Federal University, Wukari (FUWUKARI)
Fountain University, Osogbo (FUO)
University of Ibadan (UI)
Imo State University, Owerri (IMSU)
Joseph Ayo Babalola University (JABU)
Kogi State University, Anyigba (KSU)
University of Lagos (UNILAG)
Madonna University, Okija
National Open University of Nigeria (NOUN)
Niger Delta University, Yenagoa (NDU)
Obafemi Awolowo University (OAU)
Olabisi Onabanjo University (OOU)
University of Port Harcourt (UNIPORT)
Redeemer's University, Nigeria (RUN)
Rivers State University (RSU)
Samuel Adegboyega University (SAU)
Spiritan University, Nneochi (SUN)
Tansian University, Oba
Osun State University, Osogbo (UNIOSUN)
Nnamdi Azikiwe University, Akwa (UNIZIK)
University of Uyo (UNIUYO)
Veritas University, Abuja (VUNA)
---
Federal, State and Private Universities in Nigeria That Offer Philosophy as a Course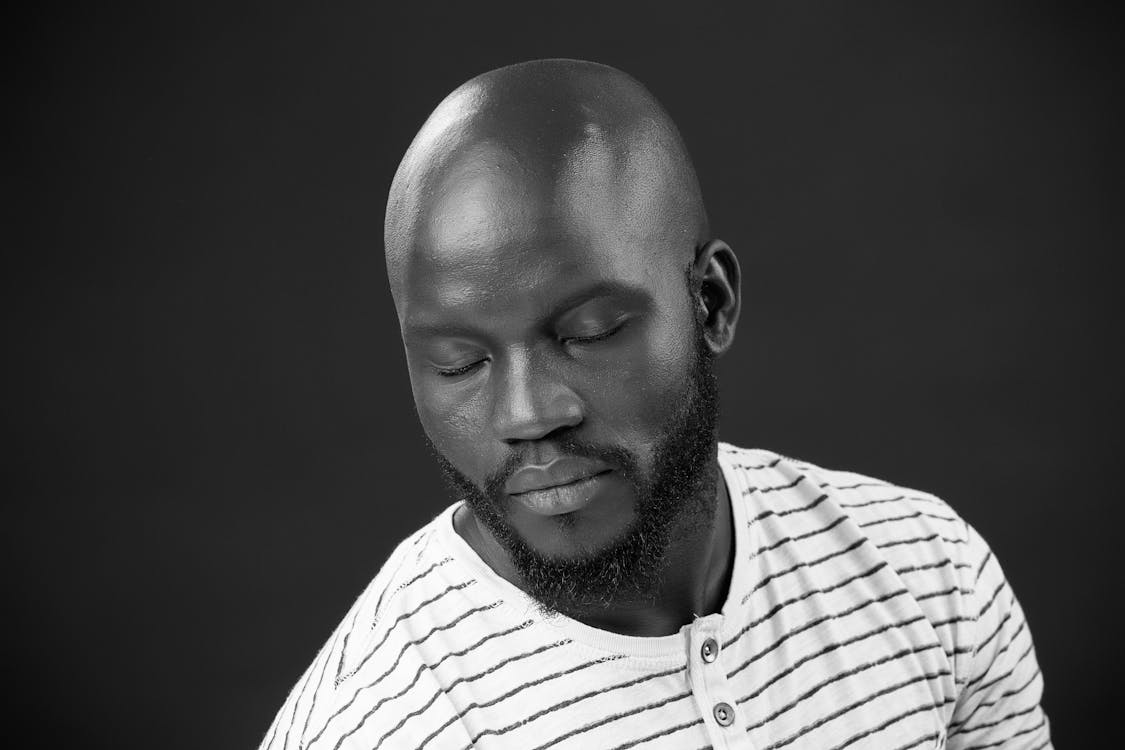 ---
Ambrose Alli University, Ekpoma (AAU)
Ambrose Alli University is a State University situated at Ekpoma, Edo State, Nigeria and established in 1980 | Official Web site: aauekpoma.edu.ng
---
Adekunle Ajasin University, Akungba (AAUA)
Adekunle Ajasin University is a State College situated at Akungba-Akoko, Ondo State, Nigeria and established in 1999 | Official Web site: aaua.edu.ng
---
University of Abuja, Gwagwalada (UNIABUJA)
University of Abuja is a Federal College situated at Gwagwalada Abuja in Federal Capital Territory State, Nigeria and established in 1988 | Official Web site: uniabuja.edu.ng
---
Akwa Ibom State University, Ikot Akpaden (AKSU)
Akwa Ibom State University is a State College situated at Ikot Akpaden, Mkpat Enin LGA, Nigeria and established in 2010 | Official Web site: aksu.edu.ng
---
Augustine University, Ilara (AUI)
Augustine University is a Non-public College situated at Igbonla Street, Epe in Lagos State, Nigeria and established in 2015 | Official Web site: augustineuniversity.edu.ng/
---
University of Benin (UNIBEN)
University of Benin is a Federal College situated at Ugbowo Campus Benin Metropolis in Edo State, Nigeria and established in 1970 | Official Web site: uniben.edu.ng
---
ECWA Bingham University, New Karu (BU)
Bingham University is a Private College situated at KM 26 Abuja-Keffi Expressway Kodope, Karu, Nasarawa State, Nigeria and established in 2005 | Official Web site: binghamuni.edu.ng
---
Bowen University, Iwo (BU)
Bowen University is a Private College situated at Iwo Local Authorities in Osun State, Nigeria and established in 2001 | Official Web site: bowen.edu.ng
---
Benue State University, Makurdi (BSU)
Benue State University is a State College situated at Gboko Street, Walmayo, Makurdi in Benue State, Nigeria and established in 1992 | Official Web site: bsum.edu.ng
---
University of Calabar (UNICAL)
University of Calabar is a Federal University situated at Eta Agbo Street Calabar in Cross River State, Nigeria and established in 1975 | Official Web site: unical.edu.ng
---
Claretian University of Nigeria, Nekede,
Claretian University of Nigeria is a Non-public College situated at Mary-Land, 8, Outdated, Nekede Rd, New Owerri, Nigeria and established in 2021 | Official Web site: claretianuniversity.edu.ng
---
Chukwuemeka Odumegwu Ojukwu University, Uli (COOU)
Chukwuemeka Odumegwu Ojukwu University is a State College situated at Ulli in Anambra State, Nigeria and established in 2000 | Official Web site: coou.edu.ng
---
Delta State University, Abraka (DELSU)
Delta State University is a State University situated at Abraka in Delta State, Nigeria and established in 1992 | Official Web site: delsu.edu.ng
---
Dominican University, Ibadan (DU)
Dominican University is a Private University situated at Ibadan, Samonda Campus, Plot 10A Academic Structure, Samonda, Ibadan, Oyo State, Nigeria and established in 2016 | Official Web site: dui.edu.ng
---
Ebonyi State University, Abakaliki (EBSU)
Ebonyi State University is a State University situated at Enugu-Abakaliki Rd, Ntezi Abba, Abakaliki in Ebonyi State, Nigeria and established in 2000 | Official Web site: ebsu.edu.ng
---
Ekiti State University (EKSU)
Ekiti State University is a State University situated at Iworoko highway, Ado-Ekiti in Ekiti State, Nigeria and established in 1982 | Official Web site: eksu.edu.ng
---
Eastern Palm University, Ogboko (EPU)
Eastern Palm University is a State College situated at Ogboko, Ideato South LGA, Orlu in Imo State, Nigeria and established in 2016 | Official Web site: epu.edu.ng
---
Evangel University, Akaeze (EVANGEL)
Evangel University is a Private College situated at Abakaliki Km 48 Enugu Okpoto in Ebonyi State, Nigeria and established in 2012 | Official Web site: evangeluniversity.edu.ng
---
Federal University, Lafia (FULAFIA)
Federal University, Lafia is a Federal University situated at Lafia in Nasarawa State, Nigeria and established in 2011 | Official Web site: fulafia.edu.ng
---
Federal University, Ndufu Alike, Ikwo (AE-FUNAI)
Also know as Alex Ekwueme University, Ndufu-Alike is a Federal College situated at Ikwo in Ebonyi State, Nigeria and established in 2011 | Official Web site: funai.edu.ng
---
Federal University, Wukari (FUWUKARI)
Federal University, Wukari is a Federal College situated at katsina-Ala Street, Wukari in Taraba State, Nigeria and established in 2011 | Official Web site: fuwukari.edu.ng
---
Fountain University, Osogbo (FUO)
Fountain University is a Non-public College situated at Opp. Olomola Hospital, Alongside Agric Settlement Street, Oke-Osun, Osogbo in Osun State, Nigeria and established in 2007 | Official Web site: fuo.edu.ng
---
University of Ibadan (UI)
University of Ibadan is a Federal College situated at Ibadan in Oyo State, Nigeria and established in 1948 | Official Web site: ui.edu.ng
---
Imo State University, Owerri (IMSU)
Imo State University is a State University situated at Owerri in Imo State, Nigeria and established in 1992 | Official Web site: imsu.edu.ng
---
Joseph Ayo Babalola University (JABU)
Joseph Ayo Babalola University is a Non-public College situated at Alongside Ilesa-Akure Specific Street Ikeji-Arakeji in Osun State, Nigeria and established in 2006 | Official Web site: jabu.edu.ng
---
Kogi State University, Anyigba (KSU)
Kogi State University is a State College situated at Anyigba in Kogi State, Nigeria and established in 1999 | Official Web site: ksu.edu.ng
---
University of Lagos (UNILAG)
University of Lagos is a Federal University situated at Akoka, Yaba Lagos in Lagos State, Nigeria and established in 1962 | Official Web site: unilag.edu.ng
---
Madonna University, Okija
Madonna University is a Private College situated at Owerri/Onitsha Expressway Okija in 407 Anambra State, Nigeria and established in 1999 | Official Web site: madonnauniversity.edu.ng
---
National Open University of Nigeria (NOUN)
National Open University of Nigeria is a Federal College situated at 14/16 Ahmadu Bello Means, Victoria Island in Lagos State, Nigeria and established in 2002 | Official Web site: nou.edu.ng
---
Niger Delta University, Yenagoa (NDU)
Niger Delta University is a Federal College situated at Wilberforce Island in Bayelsa State, Nigeria and established in 2000 | Official Web site: ndu.edu.ng
---
Obafemi Awolowo University (OAU)
Obafemi Awolowo University is a Federal College situated at Ile-Ife in Osun State, Nigeria and established in 1962 | Official Web site: oauife.edu.ng
---
Olabisi Onabanjo University (OOU)
Adamawa State University is a State College situated at Mubi in Adamawa State, Nigeria and established in 1982 | Official Web site: oouagoiwoye.edu.ng
---
University of Port Harcourt (UNIPORT)
University of Port Harcourt is a Federal University situated at East/West Street, Choba Port Harcourt in Rivers State, Nigeria and established in 1975 | Official Web site: uniport.edu.ng
---
Redeemer's University, Nigeria (RUN)
Redeemer's University of Nigeria is a Non-public College situated at Km 46 Lagos – Ibadan Expressway, PO Field 7914 Mowe in Ogun State, Nigeria and established in 2005 | Official Web site: run.edu.ng
---
Rivers State University (RSU)
Rivers State University is a State College situated at Non-public Mailbox 5080, Nkpoku Oroworukwo Port Harcourt in Rivers State, Nigeria and established in 1980 Origins date again to 1972 | Official Web site: rsu.edu.ng
---
Samuel Adegboyega University (SAU)
Samuel Adegboyega University is a Non-public College situated at Ehor-Ogwa Street Ogwa in Edo State, Nigeria and established in 2011 | Official Web site: sau.edu.ng
---
Spiritan University, Nneochi (SUN)
Spiritan University is a Non-public College situated at Umunneochi in Abia State, Nigeria and established in 2017 | Official Web site: spiritanuniversity.edu.ng
---
Tansian University, Oba
Tansian University is a Private College situated at Enugu – Onitsha Street Umunya in Anambra State, Nigeria and established in 2007 | Official Web site: tansianuniversity.edu.ng
---
Osun State University, Osogbo (UNIOSUN)
Osun State University is a State College situated at Oke Baale; PMB 4494 Oshogbo in Osun State, Nigeria and established in 2006 | Official Web site: uniosun.edu.ng
---
Nnamdi Azikiwe University, Akwa (UNIZIK)
Nnamdi Azikiwe University is a Federal University situated at Awka in Anambra State, Nigeria and established in 1992 | Official Web site: unizik.edu.ng
---
University of Uyo (UNIUYO)
University of Uyo is a Federal College situated at Uyo in Akwa Ibom State, Nigeria and established in 1991 | Official Web site: uniuyo.edu.ng
---
Veritas University, Abuja (VUNA)
Veritas University is a Private University situated at Plot 1, Block 1, By City Planning Means, 4th Avenue, Gwarinpa Abuja Abuja  in Federal Capital Territory, Nigeria and established in 2007 | Official Web site: veritas.edu.ng
Other Posts:
List of Universities in Nigeria That Offer Islamic Studies
List of Universities in Nigeria That Offer International Relations
List of Universities in Nigeria That Offer Insurance
List of Universities in Nigeria That Offer Igbo
List of Universities in Nigeria That Offer Human Resource Management
List of Universities in Nigeria That Offer Hospitality and Tourism Management
List of Universities in Nigeria That Offer Home Economics
List of Universities in Nigeria That Offer History
List of Universities in Nigeria That Offer Hausa
List of Universities in Nigeria That Offer French