Education
List of Universities in Nigeria That Offer Mechanical Engineering
MECHANICAL ENGINEERING
Undergraduates are exposed to completely different concepts and principles about completely different machines and mechanical systems, from 100 level they're tutored on how to design and interpret designs of these systems.
People interested in studying this course ought to take interest in Technical drawing from secondary school, they need to even be comfortable with mathematics and physics as many ideas taught in these subjects could be helpful throughout their course of study.
It's a 5 year bachelor's degree program and graduates of this course have career opportunities as Mechanical Engineers.
To be Admitted into this course Aspirants are expected to take English Language, Mathematics, Chemistry and Physics in the annual UTME examination.
They're also anticipated to have a 5 credit pass in WAEC/NECO with topics together with Arithmetic, English Language,Physics, Chemistry and One different Science Subject.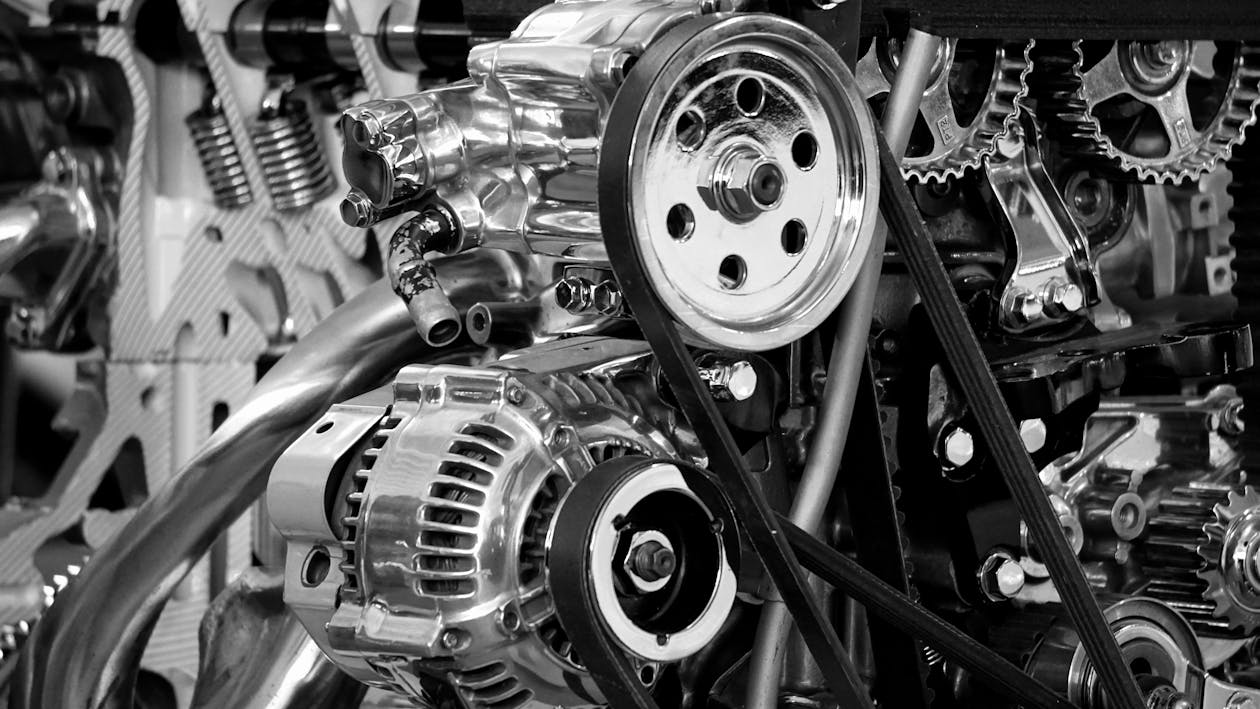 Read also:
List of Universities in Nigeria That Offer Information Communication Engineering
List of Universities in Nigeria That Offer Industrial and Production Engineering
List of Universities in Nigeria That Offer Food Science and Engineering
List of Universities in Nigeria That Offer Electrical Engineering
List of Universities in Nigeria That Offer Computer Engineering
---
69 List of Nigerian Universities That Offer Mechanical Engineering
---
Ambrose Alli University, Ekpoma (AAU)
Abia State University, Uturu (ABSU)
Ahmadu Bello University, Zaria (ABU)
Afe Babalola University, Ado-Ekiti (ABUAD)
University of Abuja, Gwagwalada (UNIABUJA)
Air Force Institute Of Technology, Kadunna (AFIT)
Ajayi Crowther University, Ibadan (ACU)
Akwa Ibom State University, Ikot Akpaden (AKSU)
Adeleke University, Ede (AUE)
Bauchi State University, Gadau (BASUG)
Bayero University (BUK)
Baze University
Bells University of Technology, Otta (BUT)
University of Benin (UNIBEN)
Benson Idahosa University, Benin City (BIU)
Caritas University (CU)
Chukwuemeka Odumegwu Ojukwu University, Uli (COOU)
Covenant University, Ota (CU)
Cross River State University of Technology (CRUTECH)
Delta State University, Abraka (DELSU)
Elizade University, Ilara-Mokin
Ekiti State University (EKSU)
Elizade University, Ilara-Mokin
Federal University, Ndufu Alike, Ikwo (AE-FUNAI)
Federal University, Otuoke (FUOTUOKE)
Federal University, Oye-Ekiti (FUOYE)
Federal University of Agriculture, Abeokuta (FUNAAB)
Federal University of Petroleum Resource Effurun (FUPRE)
Federal University of Technology, Akure (FUTA)
Federal University of Technology, Owerri (FUTO)
Gregory University, Uturu (GUU)
University of Ibadan (UI)
Igbinedion University, Okada (IUO)
University of Ilorin (UNILORIN)
Imo State University, Owerri (IMSU)
University of Jos (UNIJOS)
Kebbi State University of Science and Technology (KSUST)
Kano University of Science and Technology (KUST)
Kwara State University, Ilorin (KWASU)
University of Lagos (UNILAG)
Landmark University (LU)
Lagos State University (LASU)
Ladoke Akintola University of Technology, Ogbomoso (LAUTECH)
Lead City University, Ibadan (LCU)
Madonna University, Okija
University of Maiduguri (UNIMAID)
Federal University of Agriculture, Makurdi (FUAM)
Nigerian Maritime University (NMU)
Modibbo Adama University of Technology, Yola (MAUTECH)
Federal University of Technology, Minna (FUTMINNA)
Nigerian Army University Biu (NAUB)
Nigerian Defence Academy (NDA)
Niger Delta University, Yenagoa (NDU)
Nile University of Nigeria (NTUN)
Obafemi Awolowo University (OAU)
Oduduwa University, Ipetumodu (OUI)
Summit University, Offa
Olabisi Onabanjo University (OOU)
Ondo State University of Science and Technology (OSUSTECH)
University of Port Harcourt (UNIPORT)
Rivers State University (RSU)
Oyo State Technical University, Ibadan (TECH-U)
Taraba State University, Jalingo (TASU)
Usmanu Dan Fodio University (UDUSOK)
Michael Okpara University of Agriculture, Umudike (MOUAU)
Osun State University, Osogbo (UNIOSUN)
University of Nigeria, Nsukka (UNN)
Nnamdi Azikiwe University, Akwa (UNIZIK)
University of Uyo (UNIUYO)
---
Federal, State and Private Universities in Nigeria That Offer Mechanical Engineering as a Course of Study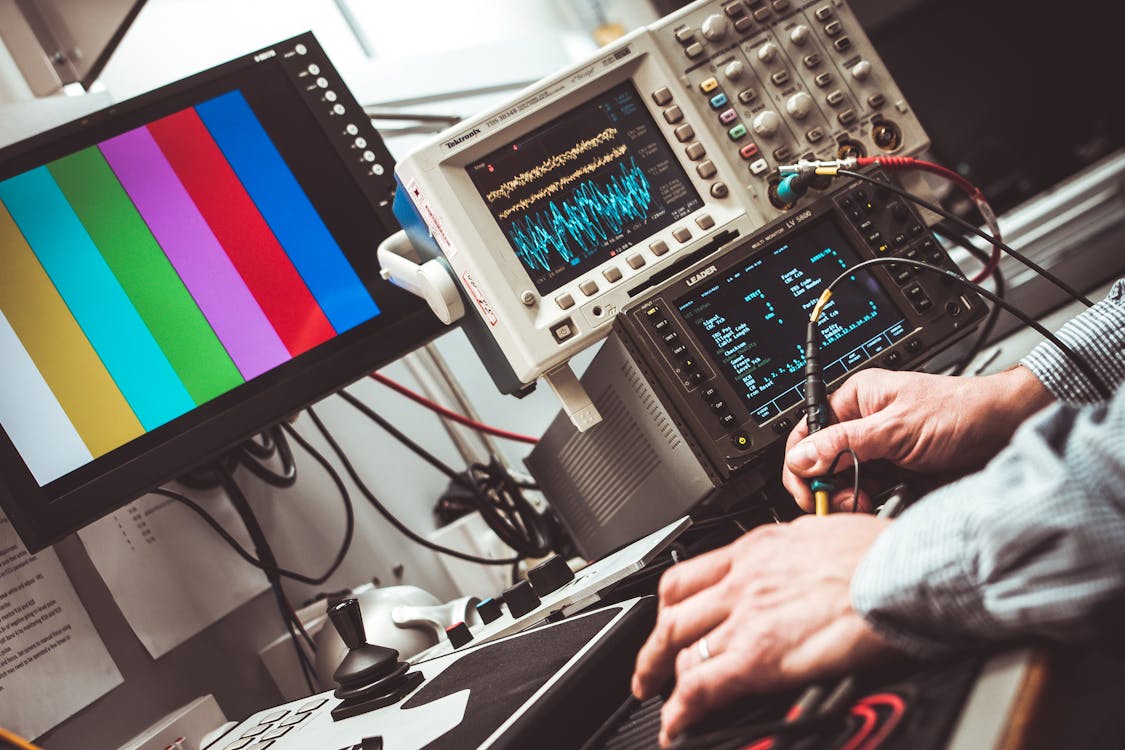 ---
Ambrose Alli University, Ekpoma (AAU)
Ambrose Alli University is a State College situated at Ekpoma, Edo State, Nigeria and established in 1980 | Official Web site: aauekpoma.edu.ng
---
Abia State University, Uturu (ABSU)
Abia State University is a State University situated at Uturu, Abia State, Nigeria and established in 1981 | Official Web site: abiastateuniversity.edu.ng
---
Ahmadu Bello University, Zaria (ABU)
Ahmadu Bello University is a Federal University situated at Samaru, a suburb of Zaria in Kaduna State, Nigeria and established in 1962 | Official Web site: abu.edu.ng
---
Afe Babalola College, Ado-Ekiti (ABUAD)
Afe Babalola University is a Private College situated at Ado-Ekiti, Ekiti State, Nigeria and established in 2009 | Official Web site: abuad.edu.ng
---
University of Abuja, Gwagwalada (UNIABUJA)
University of Abuja is a Federal College situated at Gwagwalada Abuja in Federal Capital Territory State, Nigeria and established in 1988 | Official Web site: uniabuja.edu.ng
---
Air Force Institute Of Technology, Kadunna (AFIT)
Air Force Institute Of Technology, Kadunna (AFIT) is a Federal College situated at Nigerian Air Drive Base, Hayan Banki, Kaduna State, Nigeria and was established in 2018. | Official Web site: afit.edu.ng
Ajayi Crowther University, Ibadan (ACU)
Ajayi Crowther University is a Private University situated on the Ibadan-Oyo-Ilorin highway in Atiba Local Government Area (LGA) of Oyo State, Nigeria and established in 2005 | Official Web site: acu.edu.ng
---
Akwa Ibom State University, Ikot Akpaden (AKSU)
Akwa Ibom State University is a State University situated at Ikot Akpaden, Mkpat Enin LGA, Nigeria and established in 2010 | Official Web site: aksu.edu.ng
---
Adeleke University, Ede (AUE)
Adeleke University is a Private College situated at Loogun-Ogberin Street, Ede, Osun State, Nigeria and established in 2011 | Official Web site: adelekeuniversity.edu.ng
---
Bauchi State University, Gadau (BASUG)
Bauchi State University is a State University situated at Gadau in Bauchi State, Nigeria and established in 2011 | Official Web site: basug.edu.ng
---
Bayero University (BUK)
Bayero University is a Federal University situated at BUK, alongside new web site Bayero college Kano, Kano State, Nigeria and established in 1975 | Official Web site: buk.edu.ng
---
Baze University
Base University is a Private University situated at Plot 686, Jabi Airport Street Bypass, Cadastral Zone, Abuja, Nigeria and established in 2011 | Official Web site: bazeuniversity.edu.ng
---
Bells University of Technology, Otta (BUT)
Bells University of Technology is a Personal College situated at Idiroko Rd, Benja Village, Ota in Ogun State, Nigeria and established in 2005 | Official Web site: bellsuniversity.edu.ng
---
University of Benin (UNIBEN)
University of Benin is a Federal University situated at Ugbowo Campus Benin Metropolis in Edo State, Nigeria and established in 1970 | Official Web site: uniben.edu.ng
---
Benson Idahosa University, Benin City (BIU)
Benson Idahosa University is a Private University situated at University Way, Off Upper, Adesuwa Rd, GRA, Benin Metropolis, Nigeria and established in 2002 | Official Web site: biu.edu.ng/
---
Caritas University (CU)
Caritas University is a Private University situated at amorji nike in Enugu State, Nigeria and established in 2005 | Official Web site: caritasuni.edu.ng/
---
Chukwuemeka Odumegwu Ojukwu University, Uli (COOU)
Chukwuemeka Odumegwu Ojukwu University is a State University situated at Ulli in Anambra State, Nigeria and established in 2000 | Official Web site: coou.edu.ng
---
Covenant University, Ota (CU)
Covenant University is a Private University situated at KM. 10 Idiroko Street, Canaan Land, Ota, Ogun State, Nigeria and established in 2002 | Official Web site: covenantuniversity.edu.ng
---
Cross River State University of Technology (CRUTECH)
Cross River State University of Technology is a State College situated at Ekpo Abasi St, Edibe Edibe, Calabar, Akwa Ibom State, Nigeria and established in 2004 | Official Web site: crutech.edu.ng
---
Delta State University, Abraka (DELSU)
Delta State University is a State College situated at Abraka in Delta State, Nigeria and established in 1992 | Official Web site: delsu.edu.ng
---
Elizade University, Ilara-Mokin
Elizade University is a Private College situated at Ilara-Mokin in Ondo State, Nigeria and established in 2012 | Official Web site: elizadeuniversity.edu.ng
---
Ekiti State University (EKSU)
Ekiti State University is a State College situated at Iworoko highway, Ado-Ekiti in Ekiti State, Nigeria and established in 1982 | Official Web site: eksu.edu.ng
---
Elizade University, Ilara-Mokin
Elizade University is a Private College situated at Ilara-Mokin in Ondo State, Nigeria and established in 2012 | Official Web site: elizadeuniversity.edu.ng
---
Federal College, Ndufu Alike, Ikwo (AE-FUNAI)
Also know as Alex Ekwueme University, Ndufu-Alike is a Federal College situated at Ikwo in Ebonyi State, Nigeria and established in 2011 | Official Web site: funai.edu.ng
---
Federal University, Otuoke (FUOTUOKE)
Federal University, Otuoke is a Federal University situated at Otuoke in Bayelsa State, Nigeria and established in 2011 | Official Web site: fuotuoke.edu.ng
---
Federal University, Oye-Ekiti (FUOYE)
Federal University, Oye-Ekiti is a Federal University situated at Km 3 Oye – Afao Street in Ekiti State, Nigeria and established in 2011 | Official Web site: fuoye.edu.ng
---
Federal University of Agriculture, Abeokuta (FUNAAB)
Federal University of Agriculture, Abeokuta is a Federal University situated at Abeokuta in Ogun State, Nigeria and established in 1988 | Official Web site: unaab.edu.ng
---
Federal University of Petroleum Resource Effurun (FUPRE)
Adamawa State University is a State University situated at Mubi in Adamawa State, Nigeria and established in 2007 | Official Web site: fupre.edu.ng
---
Federal University of Technology, Akure (FUTA)
Federal University of Technology, Akure is a Federal College situated at Alongside Ilesa / Owo Expressway, Akure in Ondo State, Nigeria and established in 1981 | Official Web site: futa.edu.ng
---
Federal University of Technology, Owerri (FUTO)
Federal College of Expertise, Owerri is a Federal College situated at Owerri in Imo State, Nigeria and established in 1980 | Official Web site: futo.edu.ng
FUTO offers Mechanical Engineering with choices in:
Air conditioning and Refrigeration Engineering Technology
Automotive Engineering Technology
Industrial and Prod. Engineering Technology
Aeronautical Engineering Technology
---
Gregory University, Uturu (GUU)
Gregory University is a Private College situated at Uturu in Abia State, Nigeria and established in 2012 | Official Web site: gregoryuniversity.com
---
University of Ibadan (UI)
University of Ibadan is a Federal College situated at Ibadan in Oyo State, Nigeria and established in 1948 | Official Web site: ui.edu.ng
---
Igbinedion College, Okada (IUO)
Igbinedion University is a Private College situated at Mission Street Okada in Edo State, Nigeria and established in 1999 | Official Web site: iuokada.edu.ng
---
University of Ilorin (UNILORIN)
University of Ilorin is a Federal University situated at Illorin in Kwara State, Nigeria and established in 1975 | Official Web site: unilorin.edu.ng
---
Imo State University, Owerri (IMSU)
Imo State University is a State College situated at Owerri in Imo State, Nigeria and established in 1992 | Official Web site: imsu.edu.ng
---
University of Jos (UNIJOS)
University of Jos is a Federal College situated at Jos in Plateau State, Nigeria and established in 1975 | Official Web site: unijos.edu.ng
---
Kebbi State University of Science and Technology (KSUST)
Kebbi State University of Science and Technology is a State College situated at Alongside Sokoto Street, PO Field 1144 Aliero in Kebbi State, Nigeria and established in 2006 | Official Web site: ksusta.edu.ng
---
Kano University of Science and Technology (KUST)
Kano University of Science and Technology is a State College situated at Wudil in Kano State, Nigeria and established in 2000 | Official Web site: kust.edu.ng
---
Kwara State University, Ilorin (KWASU)
Kwara State University is a State College situated at Secretariat, Zango Ilorin in Kwara State, Nigeria and established in 2009 | Official Web site: kwasu.edu.ng
---
University of Lagos (UNILAG)
University of Lagos is a Federal University situated at Akoka, Yaba Lagos in Lagos State, Nigeria and established in 1962 | Official Web site: unilag.edu.ng
---
Landmark University (LU)
Landmark College is a Private University situated at Km four Ipetu,Omu Aran Street; PMB 1001 Omu-Aran in Adamawa State, Nigeria and established in 2011 | Official Web site: lmu.edu.ng
---
Lagos State University (LASU)
Lagos State University is a State College situated at Badagry Expressway PMB 1087 Ojo in Lagos State, Nigeria and established in 1983 | Official Web site: lasu.edu.ng
---
Ladoke Akintola University of Technology, Ogbomoso (LAUTECH)
Ladoke Akintola University of Technology is a State College situated at Ogbomoso in Oyo State, Nigeria and established in 1990 | Official Web site: lautech.edu.ng
---
Lead City University, Ibadan (LCU)
Lead City University is a Private University located at No. 1 Oba Otudeko Street Toll Gate Area Ibadan in Oyo State, Nigeria and established in 2005 | Official Web site: lcu.edu.ng
---
Madonna University, Okija
Madonna University is a Private College situated at Owerri/Onitsha Expressway Okija in 407 Anambra State, Nigeria and established in 1999 | Official Web site: madonnauniversity.edu.ng
---
University of Maiduguri (UNIMAID)
University of Maiduguri is a Federal University situated at Bama Street Maiduguri in Borno State, Nigeria and established in 1975 | Official Web site: unimaid.edu.ng
---
Federal University of Agriculture, Makurdi (FUAM)
Federal University of Agriculture, Makurdi is a Federal University situated at Makurdi in Benue State, Nigeria and established in 1988 | Official Web site: uam.edu.ng
---
Nigerian Maritime University (NMU)
Nigerian Maritime University is a Federal University situated at Okerenkoko in Delta State, Nigeria and established in 2018 | Official Web site: nmu.edu.ng
---
Modibbo Adama University of Technology, Yola (MAUTECH)
Modibbo Adama University of Technology is a Federal College situated at Yola in Adamawa State, Nigeria and established in 1981 | Official Web site: mautech.edu.ng
---
Federal University of Technology, Minna (FUTMINNA)
Federal University of Technology, Minna is a Federal College situated at Primary Campus, Gidan Kwanu, Alongside Minna – Bida Street in Niger State, Nigeria and established in 1982 | Official Web site: futminna.edu.ng
---
Nigerian Army University Biu (NAUB)
Nigeria Army University is a Federal College situated at Gombe Rd, Biu in Borno State, Nigeria and was established in 2018. | Official Web site: naub.edu.ng
---
Nigerian Defence Academy (NDA)
Nigeria Defence Academy is a Federal University situated at Kaduna in Kaduna State, Nigeria and established in 2018 | Official Web site: nda.edu.ng
---
Niger Delta University, Yenagoa (NDU)
Niger Delta University is a Federal University situated at Wilberforce Island in Bayelsa State, Nigeria and established in 2000 | Official Web site: ndu.edu.ng
---
Nile College of Nigeria (NTUN)
Nile University of Nigeria is a Private University situated at Plot 681, Cadastral Zone C 00, Research & Institution Area, Jabi Airport Bypass Abuja in Federal Capital Territory, Nigeria and established in 2009 | Official Web site: ntnu.edu.ng
---
Obafemi Awolowo University (OAU)
Obafemi Awolowo University is a Federal University situated at Ile-Ife in Osun State, Nigeria and established in 1962 | Official Web site: oauife.edu.ng
---
Oduduwa University, Ipetumodu (OUI)
Oduduwa University is a Private University situated at Ile Ife in Osun State, Nigeria and established in 2009 | Official Web site: oduduwauniversity.edu.ng
---
Summit University, Offa
Summit University is a Private University situated at Dr. Tunji Olagunju Avenue (Irra Street); Offa in Kwara State, Nigeria and established in 2015 | Official Web site: summituniversity.edu.ng
---
Olabisi Onabanjo University (OOU)
Adamawa State University is a State University situated at Mubi in Adamawa State, Nigeria and established in 1982 | Official Web site: oouagoiwoye.edu.ng
---
Ondo State University of Science and Technology (OSUSTECH)
Ondo State University of Science and Technology is a State College situated at Okitipupa in Ondo State, Nigeria and established in 2008 | Official Web site: osustech.edu.ng
---
University of Port Harcourt (UNIPORT)
University of Port Harcourt is a Federal University situated at East/West Road, Choba Port Harcourt in Rivers State, Nigeria and established in 1975 | Official Web site: uniport.edu.ng
---
Rivers State University (RSU)
Rivers State University is a State University situated at Private Mailbox 5080, Nkpoku Oroworukwo Port Harcourt in Rivers State, Nigeria and established in 1980 Origins date again to 1972 | Official Web site: rsu.edu.ng
---
Oyo State Technical University, Ibadan (TECH-U)
Oyo State Technical University, Ibadan (TECH-U) is a State University located at KM 15, Ibadan-Lagos Expressway, Ibadan, Nigeria and The College was established in 2012. | Official Web site: tech-u.edu.ng
---
Taraba State University, Jalingo (TASU)
Taraba State University is a State College situated at Jalingo in Taraba State, Nigeria and established in 2008 | Official Web site: tsuniversity.edu.ng
---
Usmanu Dan Fodio University (UDUSOK)
Usmanu Dan Fodio University is a Federal College situated at Sokoto in Sokoto State, Nigeria and established in 1975 | Official Web site: udusok.edu.ng
---
Michael Okpara University of Agriculture, Umudike (MOUAU)
Michael Okpara University of Agriculture is a Federal College situated at Personal Mailbox 7267 Umuahia in Abia State, Nigeria and established in 1992 | Official Web site: mouau.edu.ng
---
Osun State University, Osogbo (UNIOSUN)
Osun State University is a State University situated at Oke Baale; PMB 4494 Oshogbo in Osun State, Nigeria and established in 2006 | Official Web site: uniosun.edu.ng
---
University of Nigeria, Nsukka (UNN)
College of Nigeria, Nsukka is a Federal University situated at Innovation Centre, University of Nigeria Nsukka in Enugu State, Nigeria and established in 1960 | Official Web site: unn.edu.ng
---
Nnamdi Azikiwe University, Akwa (UNIZIK)
Nnamdi Azikiwe University is a Federal College situated at Awka in Anambra State, Nigeria and established in 1992 | Official Web site: unizik.edu.ng
---
University of Uyo (UNIUYO)
University of Uyo is a Federal University situated at Uyo in Akwa Ibom State, Nigeria and established in 1991 | Official Web site: uniuyo.edu.ng
Other Posts:
List of Universities in Nigeria That Offer Civil Engineering
List of Universities in Nigeria That Offer Chemical Engineering
List of Universities in Nigeria That Offer Biomedical Engineering
Universities in Nigeria That Offer Water Resources Management And Agrometerorology
List of Universities in Nigeria That Offer Soil Science
List of Universities in Nigeria That Offer Plant Science
List of Universities in Nigeria That Offer Forestry
List of Universities in Nigeria That Offer Food Science and Technology
List of Universities in Nigeria That Offer Fisheries
List of Universities in Nigeria That Offer Crop Science
List of Universities in Nigeria That Offer Crop Production