Education
List of Universities in Nigeria That Offer Metallurgical and Material Engineering
METALLURGICAL ENGINEERING
This Metallurgical  course exposes college students to different metals and their properties, students also learn where these metals may be located in Nigeria and the way they can be extracted.
Nigeria has many Natural resources and metal to be mined however little skilled power to mine these resources. Metallurgical engineering solves the issue by teaching students methods to extract metals from the earth.
Metallurgical is a 5 year bachelor's degree program and graduates of this course have career opportunities as Metallurgical Engineers.
To be Admitted into this Metallurgical course Aspirants are expected to take English Language, Mathematics, Chemistry and Physics within the annual UTME examination.
To study Metallurgical, they are also anticipated to have a 5 credit pass in WAEC/NECO with topics including Mathematics, English Language, Physics, Chemistry and One different Science Subject.
Read also:
List of Universities in Nigeria That Offer Mechatronics Engineering
List of Universities in Nigeria That Offer Mechanical Engineering
List of Universities in Nigeria That Offer Information Communication Engineering
List of Universities in Nigeria That Offer Industrial and Production Engineering
List of Universities in Nigeria That Offer Food Science and Engineering
---
15 List of Nigerian Universities That Offer Metallurgical and Material Engineering
---
Ambrose Alli University, Ekpoma (AAU)
Air Force Institute Of Technology, Kadunna (AFIT)
University of Benin (UNIBEN)
Enugu State University of Science and Technology (ESUT)
Federal University, Oye-Ekiti (FUOYE)
Federal University of Technology, Akure (FUTA)
Federal University of Technology, Owerri (FUTO)
University of Ilorin (UNILORIN)
Kwara State University, Ilorin (KWASU)
University of Lagos (UNILAG)
Federal University of Technology, Minna (FUTMINNA)
Nigerian Army University Biu (NAUB)
Obafemi Awolowo University (OAU)
Ondo State University of Science and Technology (OSUSTECH)
Nnamdi Azikiwe University, Akwa (UNIZIK)
---
Federal, State and Private Universities in Nigeria That OfferMetallurgical and Material Engineering as a Course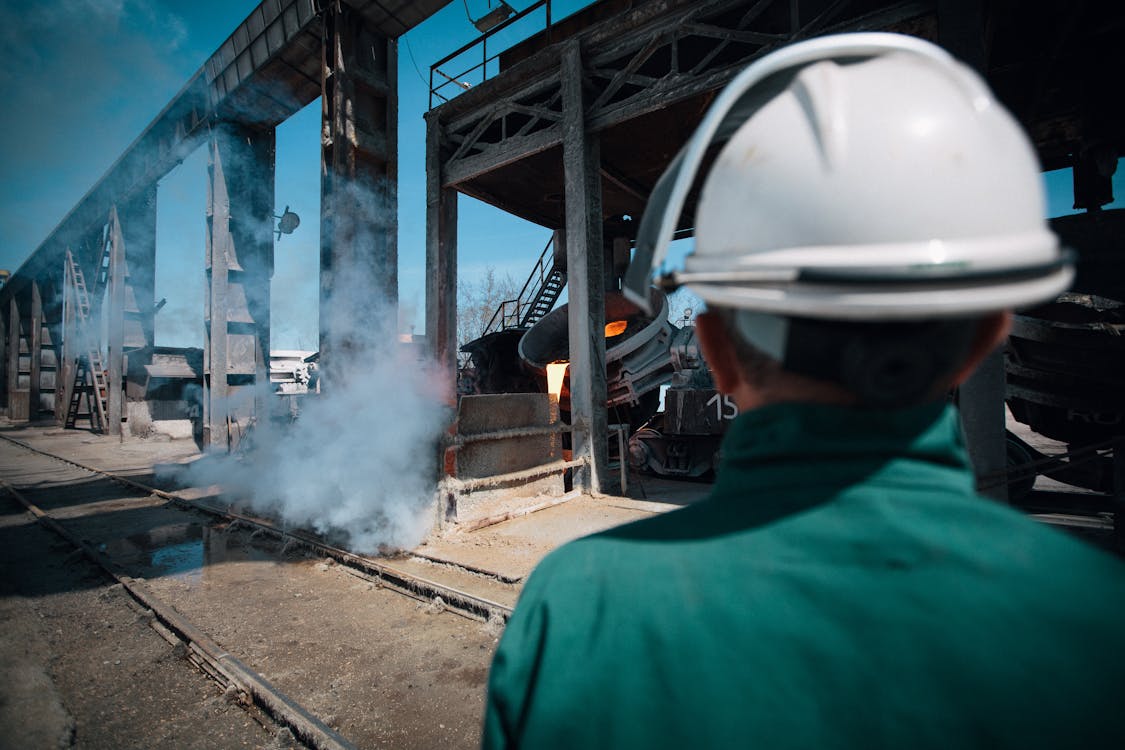 ---
Ambrose Alli University, Ekpoma (AAU)
Ambrose Alli University is a State University positioned at Ekpoma, Edo State, Nigeria and established in 1980 | Official Web site: aauekpoma.edu.ng
---
Air Force Institute Of Technology, Kadunna (AFIT)
Air Force Institute Of Technology, Kadunna (AFIT) is a Federal University positioned at Nigerian Air Force Base, Hayan Banki, Kaduna State, Nigeria and was established in 2018. | Official Web site: afit.edu.ng
---
University of Benin (UNIBEN)
University of Benin is a Federal University positioned at Ugbowo Campus Benin City in Edo State, Nigeria and established in 1970 | Official Web site: uniben.edu.ng
---
Enugu State University of Science and Technology (ESUT)
Enugu State College of Science and Technology is a State University positioned at Agbani in Enugu State, Nigeria and established in 1982 | Official Web site: esut.edu.ng
---
Federal University, Oye-Ekiti (FUOYE)
Federal University, Oye-Ekiti is a Federal University located at Km 3 Oye – Afao Road in Ekiti State, Nigeria and established in 2011 | Official Web site: fuoye.edu.ng
---
Federal University of Technology, Akure (FUTA)
Federal University of Technology, Akure is a Federal College located at Along Ilesa / Owo Expressway, Akure in Ondo State, Nigeria and established in 1981 | Official Web site: futa.edu.ng
---
Federal University of Technology, Owerri (FUTO)
Federal University of Technology, Owerri is a Federal University located at Owerri in Imo State, Nigeria and established in 1980 | Official Web site: futo.edu.ng
FUTO presents Metallurgical and Material Engineering with options in:
Material Engineering Technology
Metallurgical Engineering Technology
Ceramic Engineering Technology
---
University of Ilorin (UNILORIN)
University of Ilorin is a Federal University located at Illorin in Kwara State, Nigeria and established in 1975 | Official Web site: unilorin.edu.ng
---
Kwara State University, Ilorin (KWASU)
Kwara State University is a State University positioned at Secretariat, Zango Ilorin in Kwara State, Nigeria and established in 2009 | Official Web site: kwasu.edu.ng
---
University of Lagos (UNILAG)
University of Lagos is a Federal University positioned at Akoka, Yaba Lagos in Lagos State, Nigeria and established in 1962 | Official Web site: unilag.edu.ng
---
Federal University of Technology, Minna (FUTMINNA)
Federal University of Technology, Minna is a Federal University located at Main Campus, Gidan Kwanu, Alongside Minna – Bida Street in Niger State, Nigeria and established in 1982 | Official Web site: futminna.edu.ng
---
Nigerian Army University Biu (NAUB)
Nigeria Army University is a Federal University located at Gombe Rd, Biu in Borno State, Nigeria and was established in 2018. | Official Web site: naub.edu.ng
---
Obafemi Awolowo University (OAU)
Obafemi Awolowo University is a Federal University located at Ile-Ife in Osun State, Nigeria and established in 1962 | Official Web site: oauife.edu.ng
---
Ondo State University of Science and Technology (OSUSTECH)
Ondo State University of Science and Technology is a State University positioned at Okitipupa in Ondo State, Nigeria and established in 2008 | Official Web site: osustech.edu.ng
---
Nnamdi Azikiwe University, Akwa (UNIZIK)
Nnamdi Azikiwe University is a Federal University located at Awka in Anambra State, Nigeria and established in 1992 | Official Web site: unizik.edu.ng
Other Posts:
List of Universities in Nigeria That Offer Electrical Engineering
List of Universities in Nigeria That Offer Computer Engineering
List of Universities in Nigeria That Offer Civil Engineering
List of Universities in Nigeria That Offer Chemical Engineering
List of Universities in Nigeria That Offer Biomedical Engineering
Universities in Nigeria That Offer Water Resources Management And Agrometerorology
List of Universities in Nigeria That Offer Soil Science
List of Universities in Nigeria That Offer Plant Science
List of Universities in Nigeria That Offer Forestry
List of Universities in Nigeria That Offer Food Science and Technology
List of Universities in Nigeria That Offer Fisheries